Our network of studio owners has just shared their top strategies to take YOUR STUDIO to the next level.
Once you implement these tips, you'll:
Get more customers
Save time on boring tasks
Charge better prices
Increase the satisfaction of your clients and artists
Here are the 5 hacks that can help you manage your tattoo studio effectively:


1. Booking a Tattoo MUST Be Easy
Some clients are nervous about making a tattoo so if you have a complex scheduling process, you might be losing clients to your neighboring studios. So make sure your booking process is smooth, efficient, and easy for both your clients and artists. There are dozens of online booking systems you can use for that allows clients to easily book appointments and make payments
Software we Love:
We use and recommend INKbusiness. They have probably the best value for money offer because you will get access to the regular features (booking system, calendar, SMS, statistics, etc.) and you will also get access to information about where the customer are coming from (so you can improve your sales funnel) and their visits history (so you can improve your conversion rates).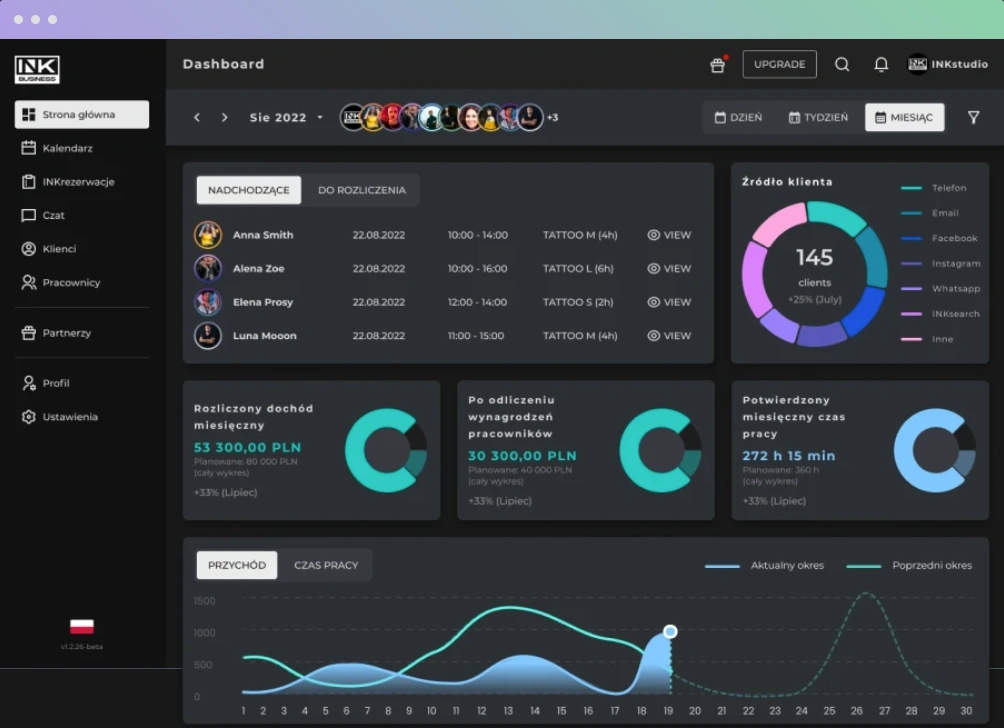 2. Your Studio Must Have a Unique Atmosphere
The ambiance of your studio plays a crucial role in making clients seek your, feel comfortable and come back.
So invest in creating a style and vibe for your studio that is not matched anywhere else.
Parlors we Admire:
Alla Prima Lisboa - Nature vibe, with lots of plants, white walls and natural materials.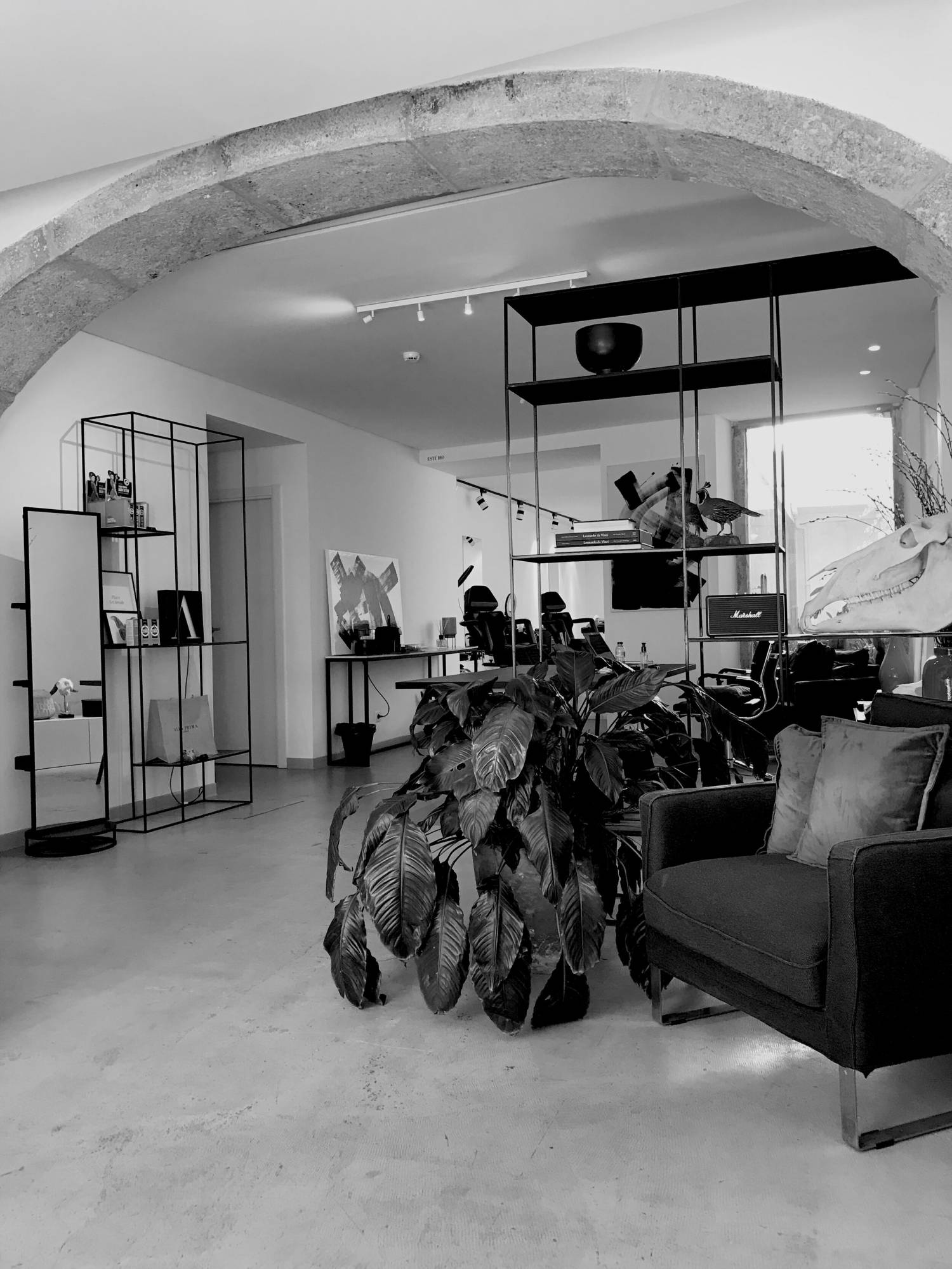 Cloak and Dagger Tattoo London - Vintage vibe, with every inch of the walls covered with flash tattoo and memorabilia.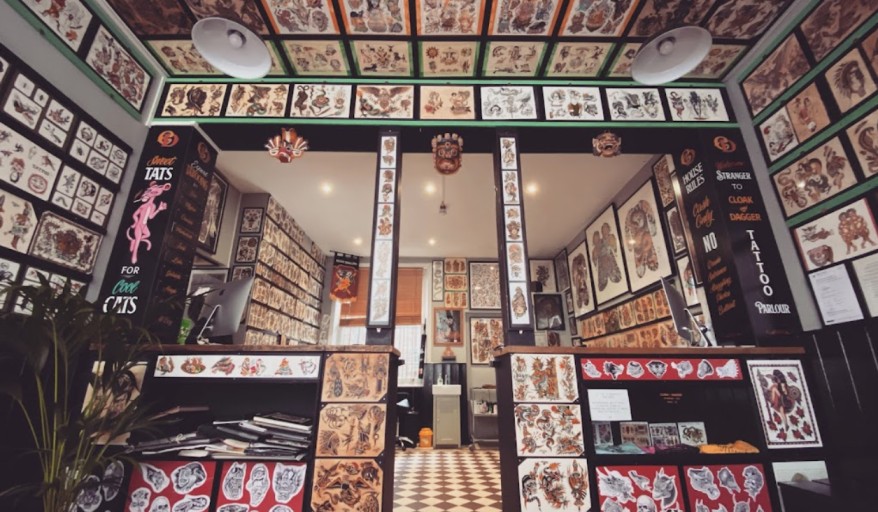 Muerte o Gloria Tattoo Madrid - Dark colors and items & materials that are congruent with the name and style.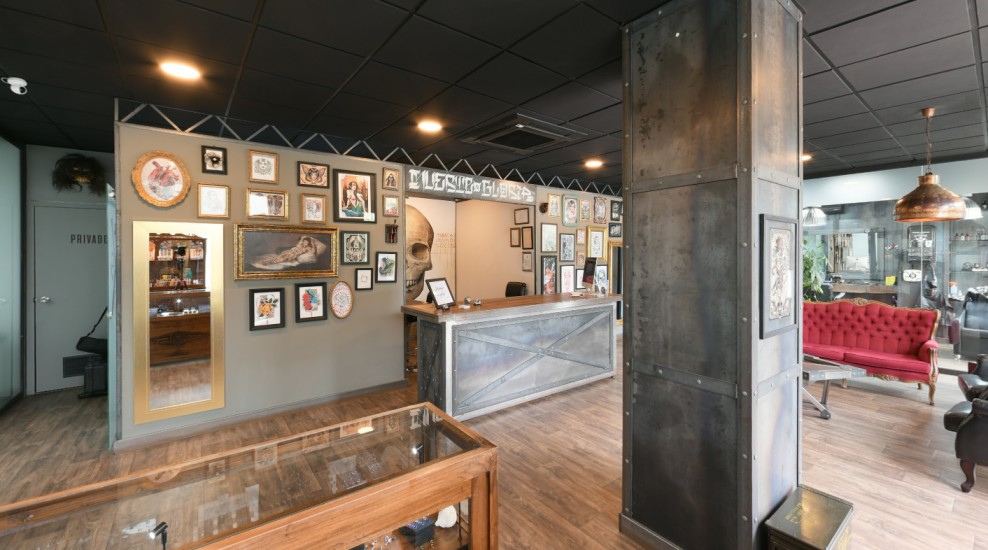 3. Your Artists Must Have a Unique Style
Manage your artists' careers (especially the apprentices) and steer them toward unique styles.
If they consistently do something that nobody else is doing, they will be highly sought after for their style instead of receiving walk-ins to do whatever is trendy at the moment.
it will be hard at the start, but once the style is locked, they will flow like a breeze and get booked for months to come.
Artists with Unique Style:
•DES•THEX• - German artist who only makes geometric works.

Yeono - South Korean artist who mostly tattoos pets.
Anita La Sainte - Spanish artist who specialises in micro-realism.

4. Support Your Artists, Even When They Leave
Your artists are the face of your studio, and a positive work culture is crucial to their success and the success of your business.
Treat your residents well and encourage open communication and offer fair compensation and benefits. Incentivize them to practice and get trainings with the best - not only in putting ink, but also in managing their social networks. They are the lifeblood to your studio.
With the rise of Instagram, artists are becoming much more famous than studios and this trend will only continue. We believe that in the future, studio will just be the temporary homes of the artists, and so clients will mostly be attracted by competent artists, more than the name of the studio.
Top Tip:
When they decide to leave you permanently, or just take some time to travel, incentivize them. The prodigal son always returns home, be encouraging when they depart and welcoming when they return.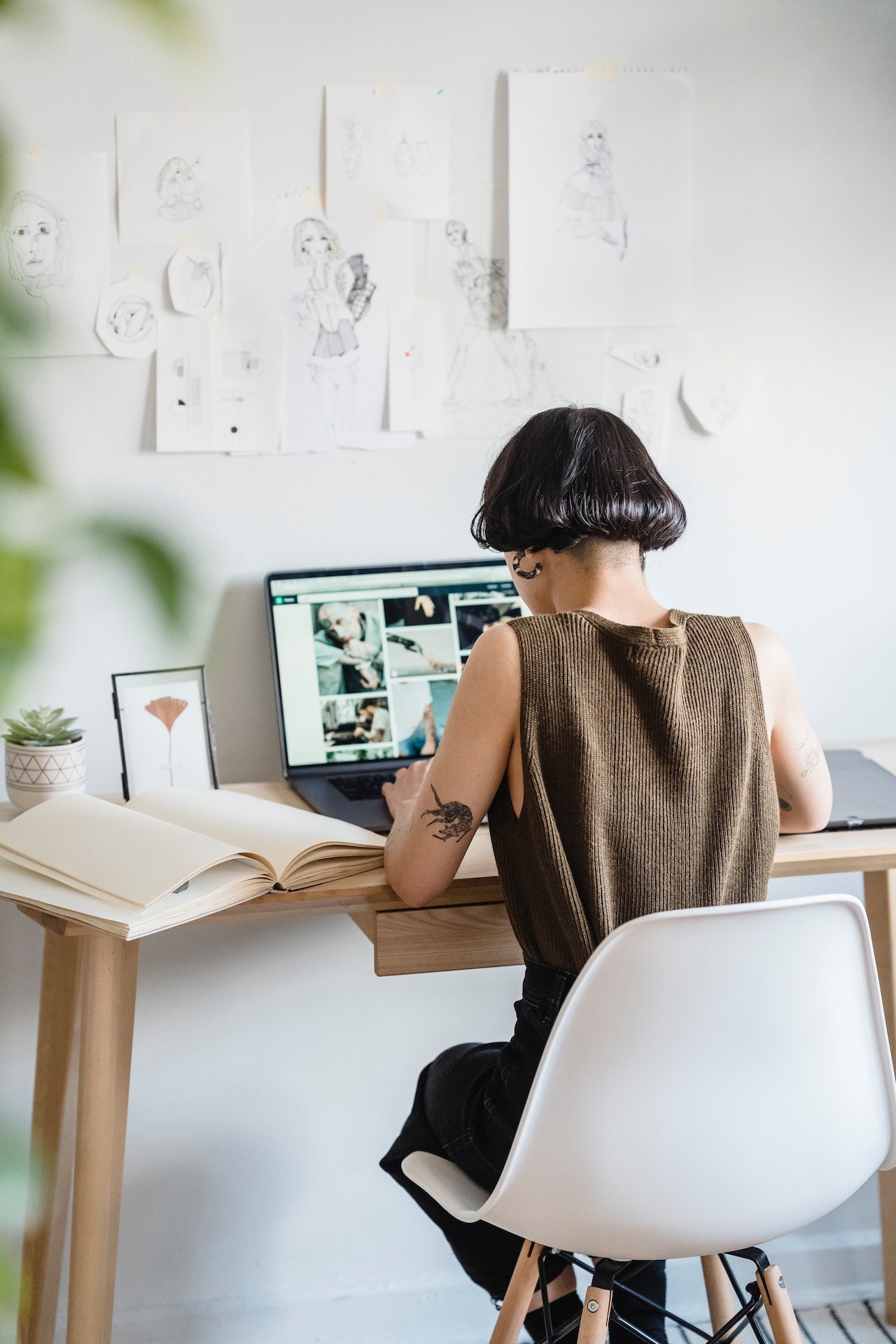 5. Keep Your Social Authority High
Your artists might change, but your studio remains, so a strong portfolio and social media with the works done at your studio is essential. The clients must know you're active and updated.
You and your artists must also be present in TattoosWizard - register and get a free account and you'll get found by new clients right away.
Keep yourself informed about the latest trends and techniques in the tattoo industry, attend workshops, conferences, and trade shows to stay current and continue to improve your skills and knowledge.
Golden Rule:
Create your website using a tool that you can update yourself. If you pay someone else to do it HTML, you'll never upload new photos, and your start will start to look old and dead within a couple of months.

To keep in Mind
It's 2023: Tattoo Parlors don't fail for lack of clients, they fail for lack of better management.
Apply these tips and you'll be one step closer to having the most successful shop in your town.


Related Guides