So you have a passion for tattoos and body art and want to start your own business. You'll be inking clients and creating works of art people will love for the decades. Setting up your first studio will feels intimidating, but remember that there's nothing more rewarding than striving forward and seeing your "new baby" coming to live. Here's how to get started.

Setting Yourself As A Tattoo Artist
Owning your own tattoo studio is a real achievement as an artist. You can set your own ideas into practice, set your own schedules and specialize in the type of work you love. Maybe you won't make a mark on the industry as a whole, but you surely will leave a mark in your town. And by owning the studio, you can help new talents flourish.


Getting started
We highly recommend starting your tattoo career in someone else's studio. This will give you time to practice, teach you how a real studio works and you'll also get to know in first hand how employees (non owners) of the studio feel in regards to certain policies. This will be helpful went you set your own studio.
If you didn't get through an apprenticeship first, you can either step by your local parlours and speak to the managers to see if they have an open position. You can also go online and find opportunities in sites such as Indeed, TattooJobs4u or even to private groups on Facebook. When you find a studio to apprentice with, make sure you research them. What kind of art do they do? Does your own art style fit in with theirs? You'll need to be a good match if you're going to get the most out of the relationship.
Before you go to a studio and ask for that apprenticeship, you'll need to have a portfolio. These can be drawings you made, but should resemble potential tattoos. This should be at least 50 drawings that are completed and coloured. This shows clients and potential studios what you can do.
If you're a virgin artist, you can start by practicing on supermarket meat, pigskin or, if you're a vegan, melons and oranges. If you want real skin, you always have your own or those of your craziest friends. Start will smaller black and grey pieces to get a hold of the real deal first and work your way (and confidence) to bigger and more colourful pieces. Also, experiment with different styles so you can know for sure what you enjoy inking the most before specialising in any given type of art.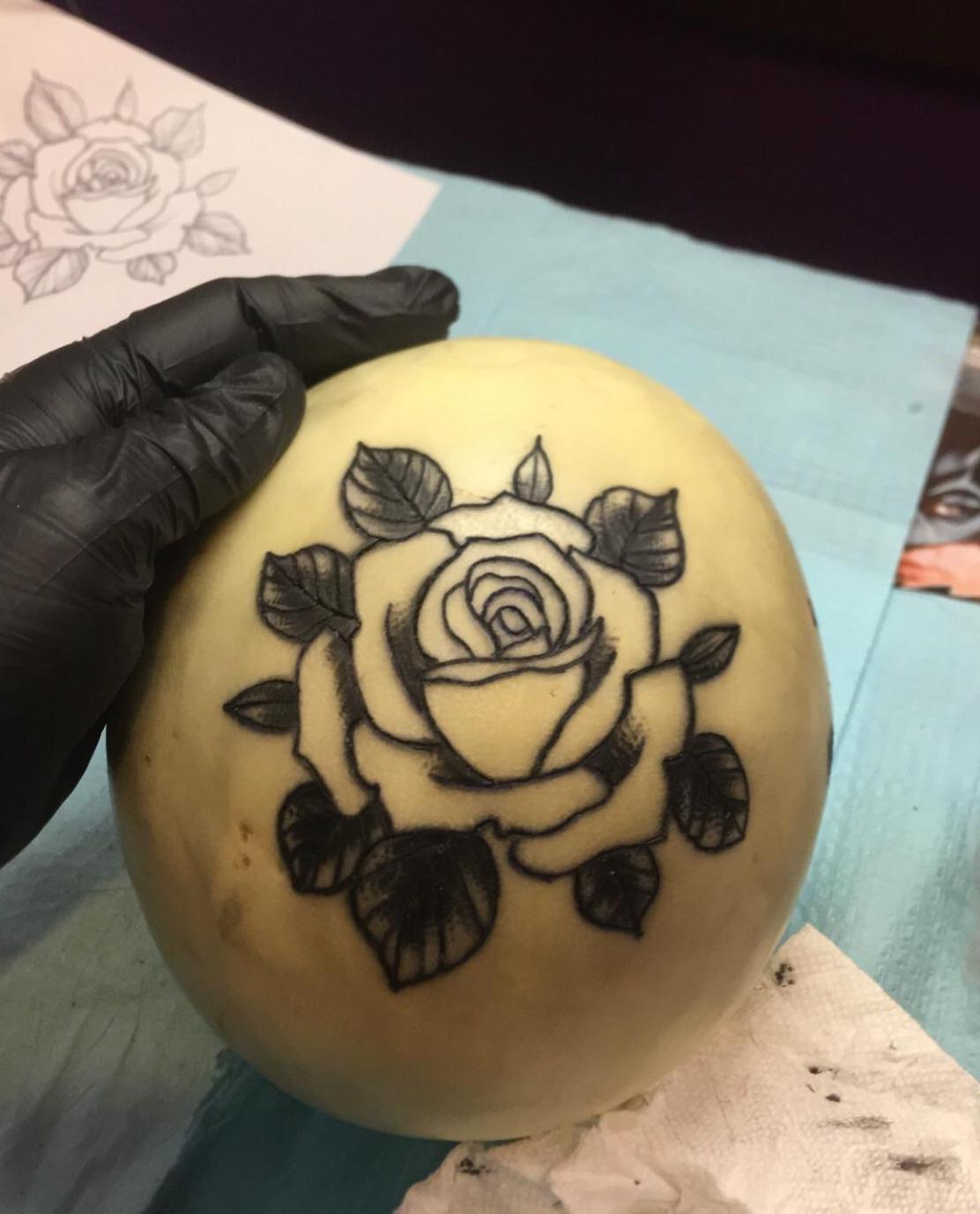 A tattoo on a melon. The vegan way to practice with a genuine machine.

Get your licenses
Depending on your country, the licenses you'll need to start tattooing will be different. And unless you're already in jail, don't get to tattooing without the proper license as you could easily be prosecuted and sentenced to jail time. Plus, if you're about to start a career, you don't want to be known as a "scratcher".
In the UK for example, you'll need to register yourself with your local council. The license you'll get covers several different procedures, including tattooing, electrolysis, safety and hygiene, cosmetic piercing, and more. You'll need to register yourself at a particular studio, and you'll only be able to work there. Remember, you can't give tattoos at home, even if you're licensed - your home isn't licensed to receive tattooing activity and it is not a commercial establishment.

Be a law abiding artist
As you would imagine, there are laws in place to help regulate the tattoo industry. Take the time to research the laws in your country. For example, what are the laws around the equipment you must use? What about the pigments you use? What do they say about the autoclave? What's the age limit on tattoos in your country? You'll need to be ready and willing to ask for ID when tattooing someone. If they're found to be underage, it's you who will be found responsible.

Find A Like Minded Team
Now you've set yourself up as a tattoo artist, and you've got the time and experience under your belt. It's time to open a tattoo studio of your very own. If you expect a great wave of clients, having a team will be essential to make sure you follow through with as many requests as possible. Not all tattoos need to be done by you, specially if they fall out of your main specialisation. So, how do you find the artists that will make your studio a success?

Be aware of the latest tattooing trends
When you're looking for people to work with you in your new tattoo studio, you'll need to see what's popular right now in the scene. There are lots of up and coming artists that will be driving these trends, and you'll want to work with them to make your studio a success. And don't just scroll popular Instagram accounts. Really understand what's popular in your city. The 2019 Seul trend isn't the same as the 2020 trend in Rio de Janeiro and surely won't be similar to the 2000's trend in the UK (tribals and "tramp stamps" have considerably fallen out of fashion).
If you're already working in the tattoo industry, then you'll probably have a good idea of what's popular right now. If you're not sure, ask around and take a look online to see what's happening.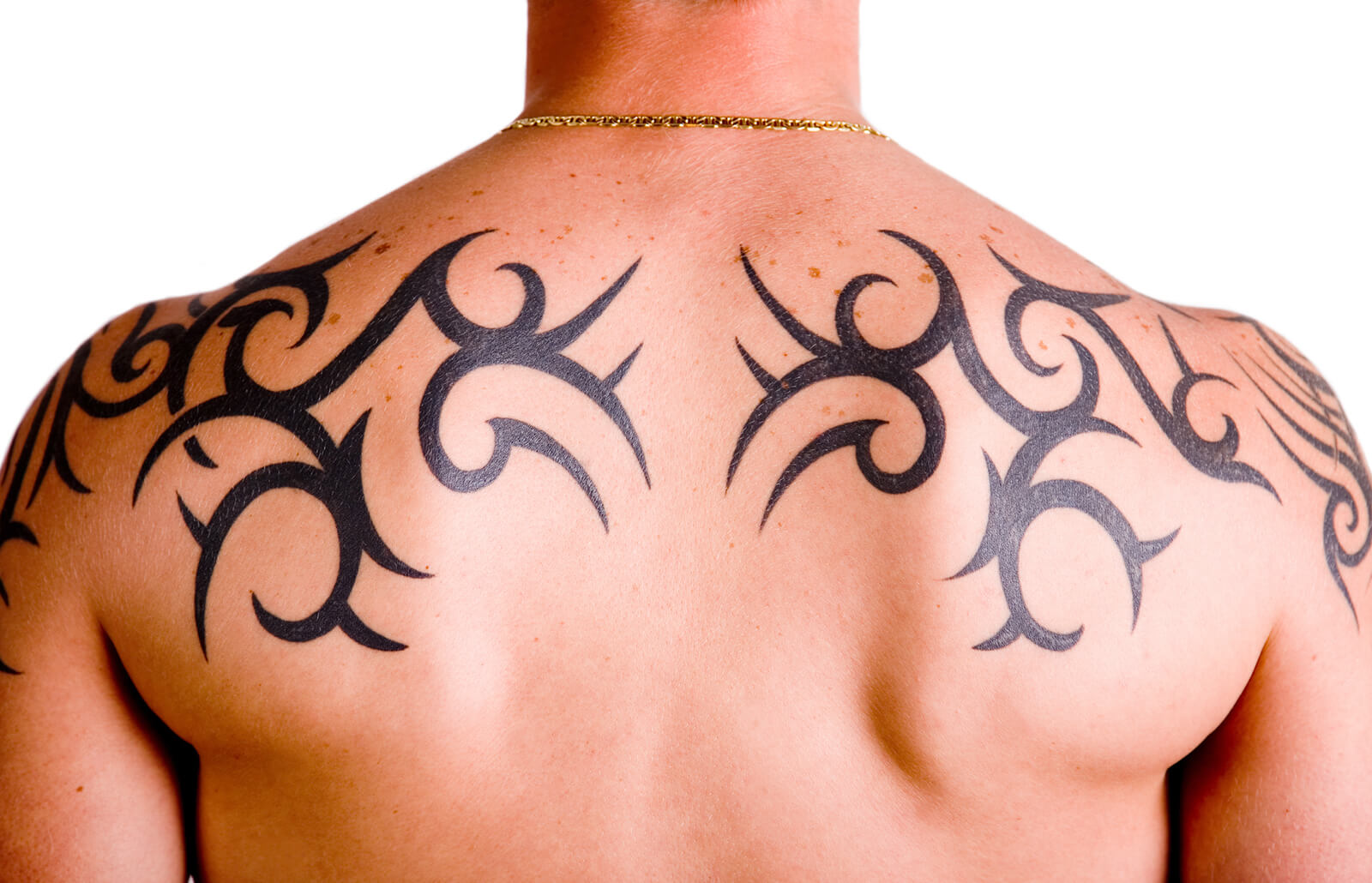 Tribals were particularly popular among men during the 90's and early 2000's.

Visit tattoo fairs and conventions
These events are an amazing way to network, and put yourself in touch with great tattooing talent. Ensure you attend these events regularly in your area, as this is how you'll establish contacts once you're setting up your own business. You'll learn a lot too, so take part in as many talks as you can. It's amazing how much knowledge you can soak up at a fair.

Pay attention to contracts
When creating contracts for any artist that works with you, pay attention to how you're drawing them up. You want to attract the best talent to work with you, and that means creating contracts that allow them to feel comfortable with your studio, and stick around. This is a topic you can ask other studio owners about, to see what they offer their artists.
Some artists will prefer to be independent contractors, which will give them flexibility to work in other studios, others will prefer an employment contract as it gives them more security.

Put the word out online
If you're looking for artists that are up and coming and maybe haven't worked in a lot of studios, putting an advert online could be the way to find them. When you do this, consider the site you use. Foruns like Big Tattoo Planet, and sites like Indeed or SimplyHired which are built for job hunters, are considered to be trustworthy. Sites like Craigslist or Gumtree, on the other hand, aren't as reliable and should be avoided.

Make your studio open to guest artists
If you're a popular artists with a nice network, you should also prepare to receive guest artists and this will surely boost your revenue by bringing new clients. If your network is small, be on the lookout for great tattoo artists that will be travelling and may want to find a temporary base in your area and try offering guest spot in your studio.

Setting Up Your Business
Now you have your team, you get to do all the nitty gritty parts of setting up your business. Your tattoo studio is an artistic space, but you have lots to do to ensure it's a legitimate business too.

Write a business plan
You need to know what your business is going to do, and why. Spend some time writing down everything that will define your studio. For example, you'll need to answer questions such as, what will the opening hours be? What kind of body art are you offering? Who is your competition? How will you reach new clients? How much will be your hourly rate? You can check out similar plans online, to see what they'll be doing. With a plan, you can start putting together your studio.
Be aware that the material will be a necessary but huge one time investment. You don't need to pay it all in the first few months, but should have an hourly rate that allows you to cover the monthly expanses even in the bad months, pay the salaries and the credits and still allow savings for future investments.

Get all the right equipment
You'll need equipment if you're going to open your own studio. If you've been working in other studios, you'll have a good idea of what you'll need. Make a list of everything you'll want. This can include chairs, tattooing machines, needles, ink, paper towels, disposable razors, lightning, autoclave, pay equipment such as card machines, and more. A way to make the first investment smoother is by starting to acquire your own material months prior to opening tour studio.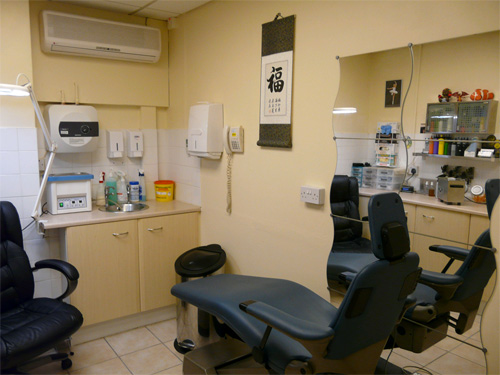 Example of a parlour and basic equipment. Image from GetTattoo.org

Get the right software
The right software you will save you money, time and headaches. There are two that we highly recommend as they will save you the most hours. The first is an an accounting software. This will automatically register your invoices and keep track of your teams earnings. Talk with your accountant to find out which software they recommend.
The second essential software is one for managing appointments in your studio. This will help you keep a tight schedule and a healthy calendar. We recommend Bookedin as they make it easy for clients to book appointments online directly from your website and media pages and even allow online payments.
Other software that will make your life easy is an online to share important documents and photos of tattoos with your team. For this, we recommend Google Drive.

Ensure you have insurance
This is the service we should always have, and never expect to use. If you're not covered in case things go wrong, you will lose your business and have no cushion on which to fall on. That's hard. I know, "it only happens to other", but if you're serious about your business, insure is a luxury you should be able to afford - after all, you're not only responsible for your studio, but also your employees.
In some cases (and depending on your country) some insurances will be legally mandatory. You'll need insurance such as premises insurance, to cover the building itself. You'll also need public liability insurance, as this covers you from anything like claims of allergic reactions or infections from the clients you work on. Specialised equipment insurance is a must too, ensuring you have cover if something goes wrong there. Don't forget that you'll need employer's liability insurance if you have any staff.

Register with the tax services
Wherever you're setting up your business, you'll need to let the tax authorities know about it. It's vital you do this as soon as possible, to ensure that everything is up to date. That ensures that you'll be able to get your finances in order sooner rather than later, making the process of paying taxes much smoother. It's also a good idea to hire an accountant if you can. They can help you with this process, and make filing taxes a lot easier as you won't be trying to work it out by yourself.

The Marketing: Making It Easy For Clients To Find You
You've done a lot of the hard work so far. Now, you need the clients. Marketing is vital for your tattoo studio, as you want to show off the work of your staff to the fullest. How do you ensure that you're found by clients?

Pick the right spot for your business
The location of your tattoo studio is more important than you'd think. If you're tucked away, then it's hard for people to find you. Instead, ensure that you're picking a spot on the main roads of your city. This ensures you're out there, where everyone can see you. You'll be amazed at how much work you'll get just by being in the public eye like that.

Build a website
In this day and age, you've got to have a website for your business. A tattoo studio is no exception. Customers will expect to be able to find you online, so they can check things like your opening hours, which artists are working with you, and so on. It's also a great place to put your portfolio as well as links to your social media profiles. Have a website built, so all this information is available to clients from the outset.

Take advantage of social media
Social media is the biggest tool that you have at your disposal. In this day and age, it's easier than ever to show potential clients what it is you're doing in your studio, and give them an idea of your style.
When you tattoo someone, ask if you can take pictures of it. They do have the right to refuse, but many will be more than pleased to allow you to do so. And do it right, don't just snap it with your phone. Prepare a spot for the photos in studio, as the photos of your work will be your trademark, get good lighting and a real camera and do several photos so you can later choose the best pic.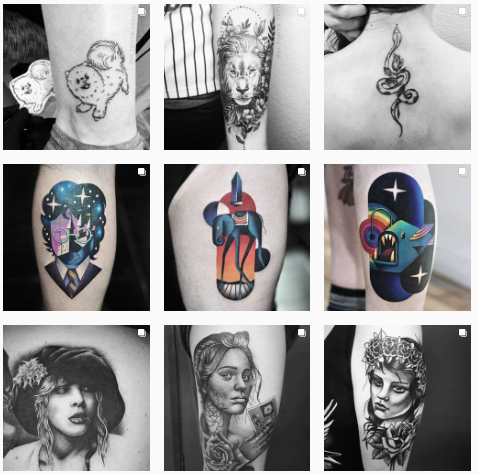 Tattoos Wizard's Instagram page featuring works from 3 different artists.
This will be great for advertising your work online. Ensure you are posting to several different social media networks, to ensure that everyone sees it. Instagram is where you'll grow your following but other networks should be considered. Pinterest, for instance, is one of the most visual networks, allows you to sell your work online and is amazing to reach a female audience.
If there's more than one artist at your studio, you'll want separate accounts for each of them, as well as a single one for the studio. Every art style is different, so you want to show off everyone's art to the fullest and let the client know where you find you all.

Be Featured in the Right Websites
Just like people use Trivago as a metasearch to find Hotels, clients use Tattoos Wizard to find tattoo artists all over the world - make sure you're listed there.
You should also be listed in the Google My Business in order to show up on Google Maps, as several clients look for shops near their zone of residence with the goal of having a walk-in work done.

Put up large displays
If you're on main roads like this, then you're going to have a large window that's begging to be decorated. Your work is in art, so why not put your art in the windows? There are so many ways you can advertise your work from your store front like this, so take a look online for ideas. If people can see what you can do, they'll be more likely to come in for a consultation.

Attend fairs
Again, tattoo fairs and conventions are a great way to let people know about your business. You want to spread the word, so where better than a convention full of tattoo enthusiasts? Ensure you meet with as many people as possible, as they can check out your portfolio and talk about you to other like minded individuals.

Word of mouth
The main promoters of your shop will be your former clients. Make sure they're satisfied, that you word when it comes to appointments and price is good and that the environment in the store and healing process are smooth. Not only will they come back, but they also talk about it to friends. And word of mouth is the marketing form taken with the highest regard by the whole industry.

Now you know what you need to do, in order to set up your own tattoo studio. It's a lot of work, but it's incredibly rewarding to have your own space. Get started today and create your own unique tattoo studio.