Meet Dokhwa, a talented tattoo artist hailing from South Korea who has made a name for herself in the world of portrait tattoos. She has mastered micro-realism tattoos using color, shading and tiny details to turn ink into photo-realistic art work.
In a world where most tattooists run from working on faces and portraits, she has dominated the challenge and became unique in the way she immortalizes the beauty of any face, whether from people or pets.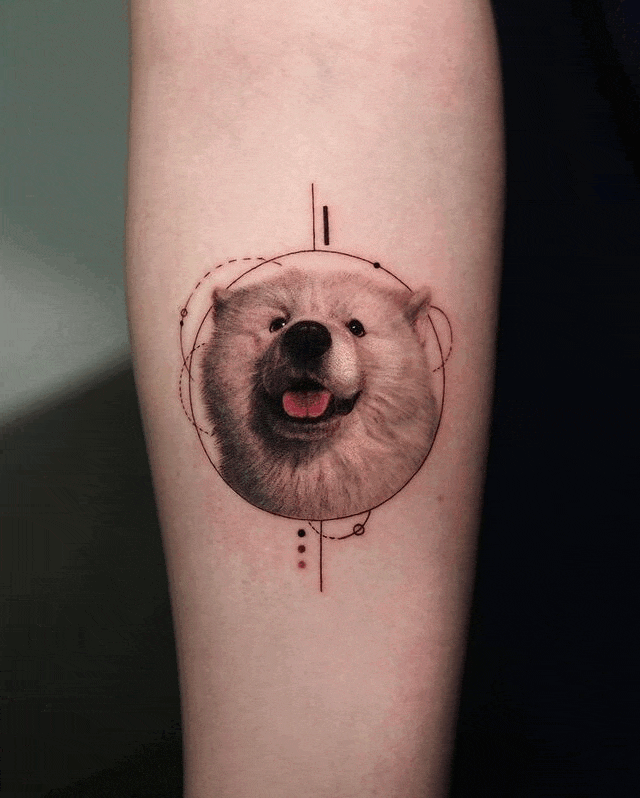 She now counts with over 30.000 followers on Instagram and keeps growing by the day...and it's easy to understand why! The way she focused on detail has garnered attention and admiration from both clients and fellow artists alike.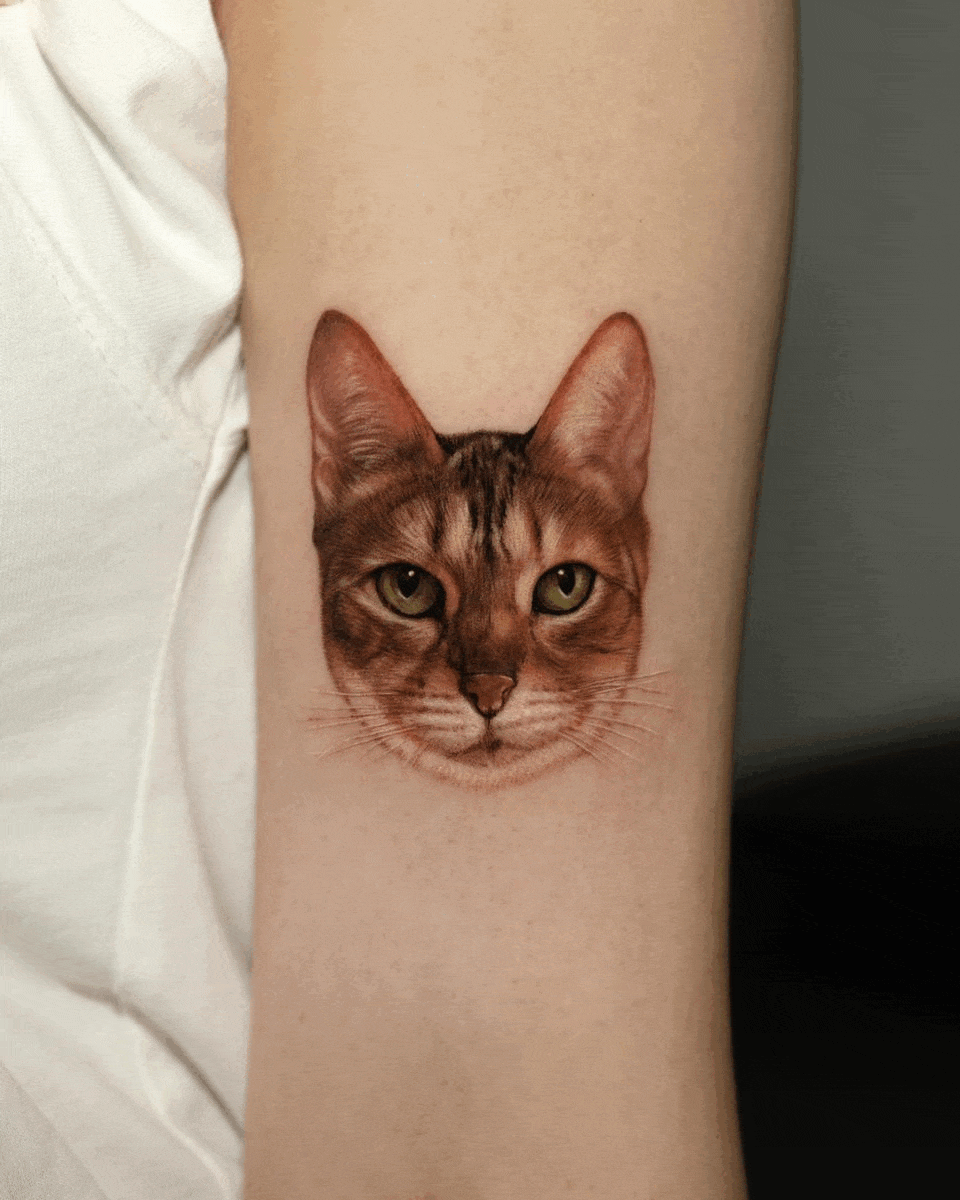 Dokhwa's passion for tattooing began at a young age, and after honing her skills, she has now become one of the leading artists in South Korea. In this interview, we'll delve deeper into her journey, techniques, and inspirations, as well as her thoughts on the world of tattooing.

So Dokhwa, what drew you to tattoos in the first place?
The person who influenced me was the artist who gave me my first tattoo! When I got my first tattoo, the artist gave me a tattoo that looked really cool. So I got interested and decided to become a tattoo artist!
Can you tell us about the path you took to become the artist you are today?
I didn't have a color tattoo from the beginning. I had many different styles of tattoos. I failed a lot. When I tried color realism for the first time, I thought, "This is it! Since then, I've had a lot of practice. And I didn't study art. So, whenever I had the time, I drew! And I participated in the class of the artist I respect and studied while looking at the work of many artists. I'm still developing myself and trying to create my own style!


Is there a piece of advice you'd like to leave to aspiring tattoo artists starting out?
I think drawing is the foundation. it's really important. So draw a lot! and keep practicing and trying. Also look at a lot of work by artists who are successful in the style you want. Develop your eye for detail! Llearning never ends. And meet a good teacher. It will be a long road to success as an artist, but the endeavor won't fail you.


Portrait tattoo and some of the hardest tattoos anyone can do. Can you explain a bit about your methods to remain focused and accurate throughout long sessions?
When I work for a long time, I sometimes have a hard time staying focused. In that case, I take a longer break or stretch! Or have some alone and when I'm done, I get energy again thinking about the finished tattoo!
I saw that you used to do a lot of black and white tattoos about very diverse themes. What are your favorite type of tattoo to work on?
I like portraits best! I like a lot of details. Portraits have a lot of different details.That's what makes them the most interesting to do, and the most rewarding to complete! And I also like statues!


How's the process of tattooing with you like? Do people bring their own ideas and drawings? Or do they just trust you to do your magic?
Usually, clients come to us with an idea of what they want. And I make that idea better. Sometimes clients want me to do the whole design. Only with my style, my idea! In this case, I create the design my style. Most of my clients love the designs I make!

What's a funny story that happened to you in the studio?
Yes! It was when I was working on the lettering for the client. The lettering is "The fool", but I mistakenly changed the "f" to an "e". Neither I nor the client knew this until the work was done. I knew later from the picture that it was wrong. After it was fully healed, I retouched it with the same ink as the client's skin color. It was perfect, completely modified! haha

Did you ever have a tattoo project not going as you'd expect? And how did you deal with it?
Yes, there is. This story is tragicomic. I immediately stopped working. and i took a break, did some mind control and tried to find out what was wrong with me. Sometimes I would ask other artists for advice. Also a bit of meditation is good too! That was a good way to end the work!
And is there any work you're most proud of? And why?
Yeah, it's a Basquiat portrait! It was a one-day class with one of my favorite artists, Q Tattoo. He gave me the opportunity to get the style of tattoo I always wanted. It was a really valuable class and opened my eyes to a lot of things! So I'm really proud of Basquiat's work!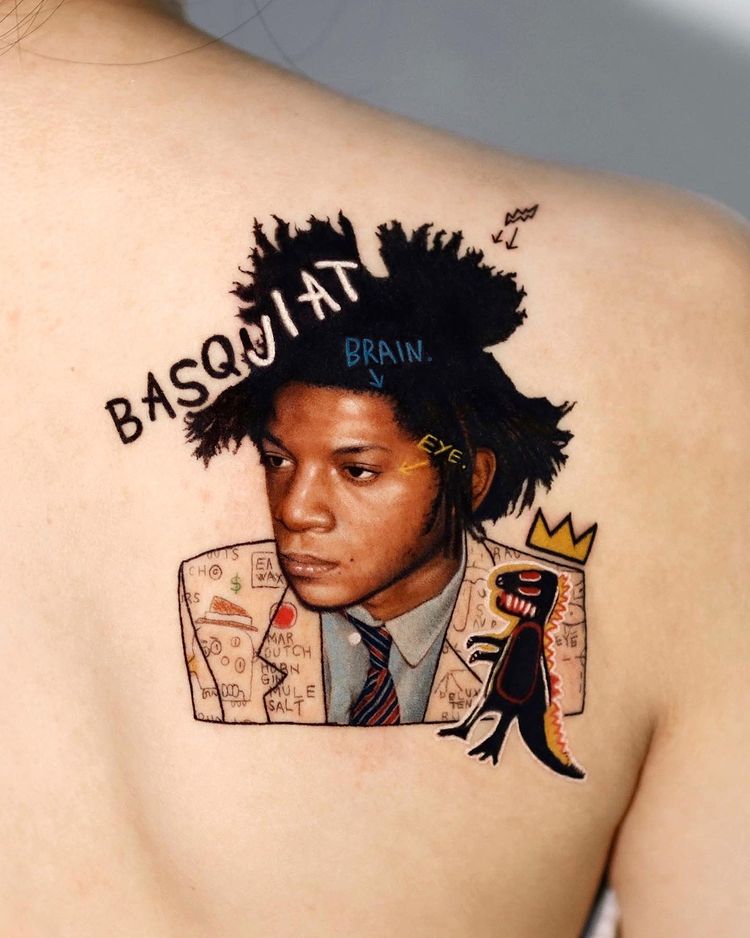 Is there anything you'd like to specifically work on? And h
ow would you like your work to develop in the future?
Yes, it's a color portrait tattoo! It's about creating a design with different elements along with the portrait. I love illustration, pop art, and I like calligraphy! So I would like to work on portraits as my main focus in the future. And using different colors!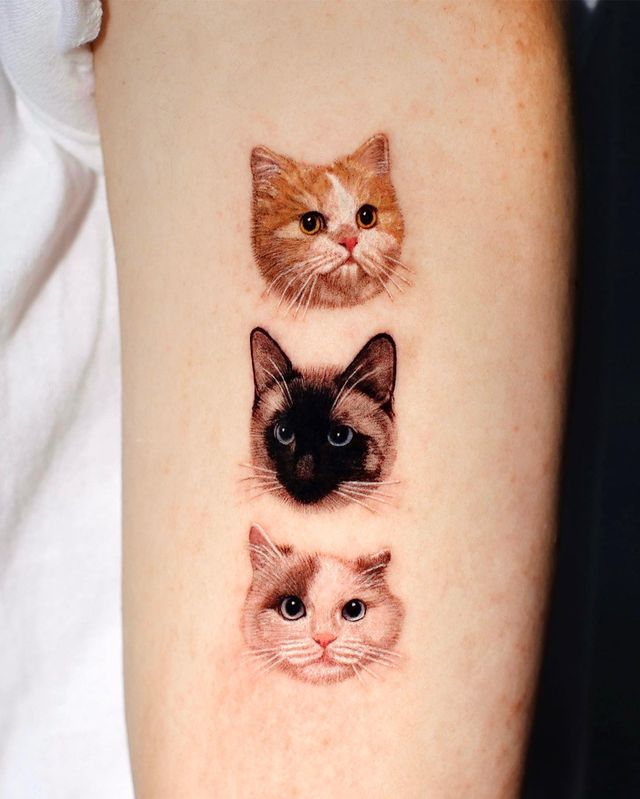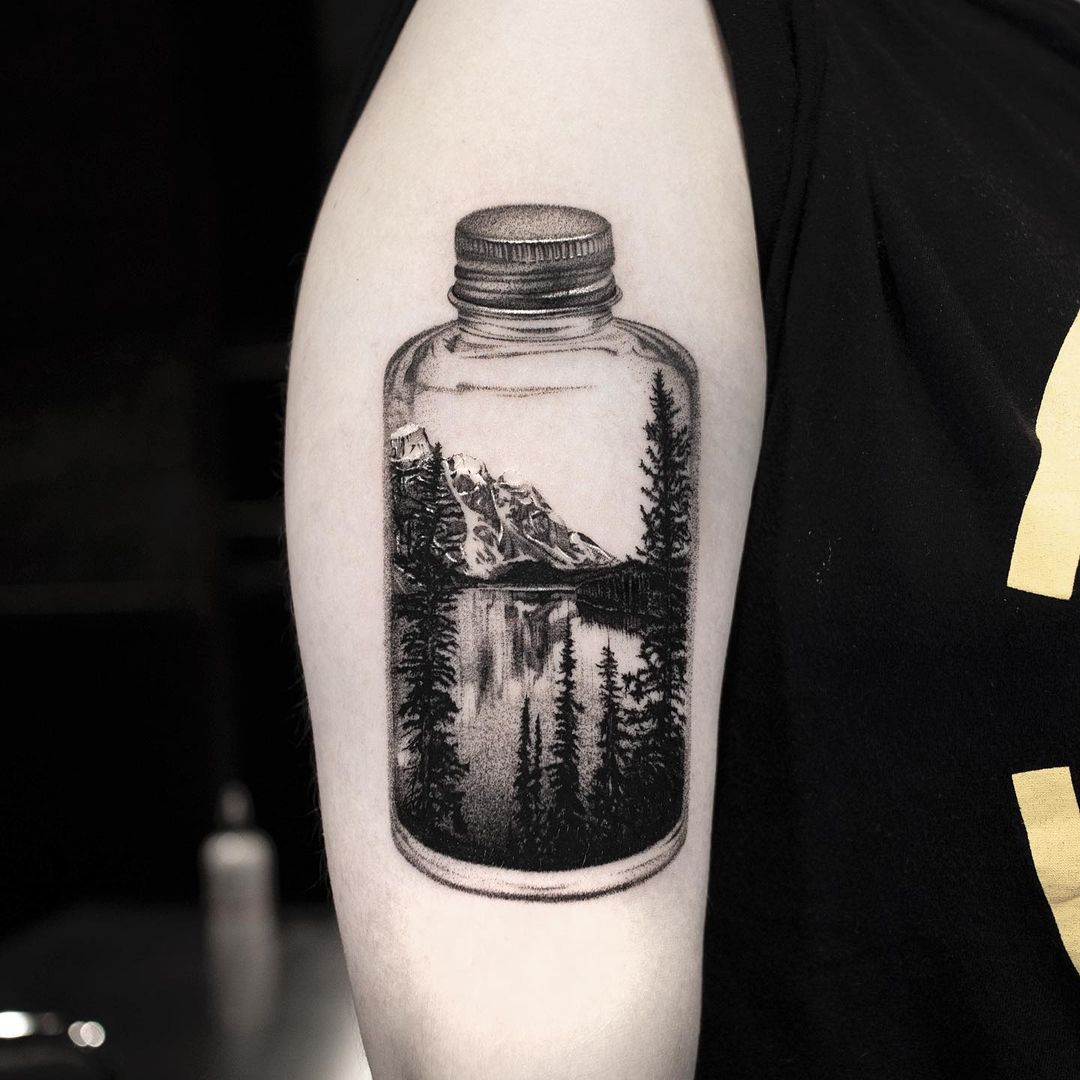 This was our interview with Dokhwa, we hope you enjoyed it and make sure you follow her on Instagram @lookatthe_dokhwa and show your love for her art.


Did you enjoy this interview? And who would you like to see next? Request your favorite artists via [email protected]

More Content