Continuing from our latest article, we now take a look at the superstar Taylor Swift.

As we've seen, some celebrities just refuse to get tattoos - and Taylor Swift is one of them. She has consistently told the media that she couldn't picture herself as making such a commitment as the tattoo ink demands.
So, for all the curious minds out there, we made a fictional scenario, which might just change her mind about tattoos.
Taylor Swift with Tattoos
In a world where almost all pop singers are tattoo covered - looking at you Adam Lenine and Lady Gaga - it's hard to imagine how resists the pressure (and the curiosity) of getting inked.
If you haven't seen her response to why she hasn't made a tattoo, here is the answer from her in person.
And here's what she would look like with some beautiful shoulder tatts: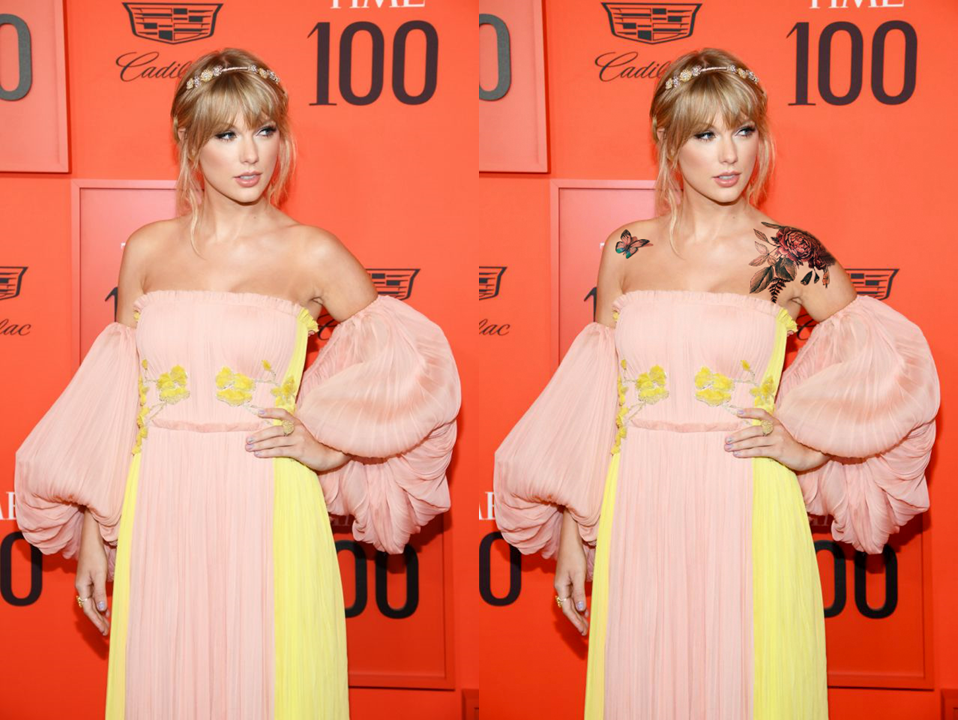 Original on the left, with fictional ink on the right.
A watercolour butterfly and a realistic red peony with floral motiffs. What do you think?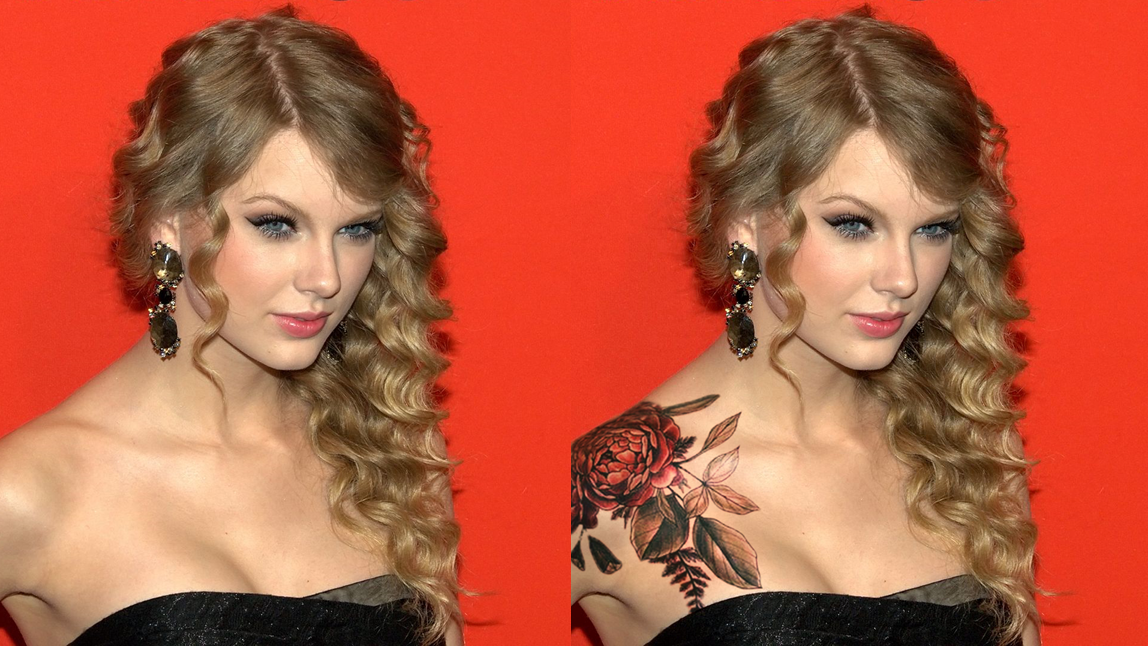 And a close up of the peony tattoo
What do think? Prefer the original Taylor Swift?
What about You?
Would you like to see what you'd look like with a tattoo you don't have yet?
Just send us a brief email to hello@tattooswizard.com with your idea and we'll get back to you.