Dmitry is a master of many styles. Besides Black & Grey tattoos, he also dominates Trash Polka and Watercolor. As you'll see below, some of these tattoos really stand out as true art pieces.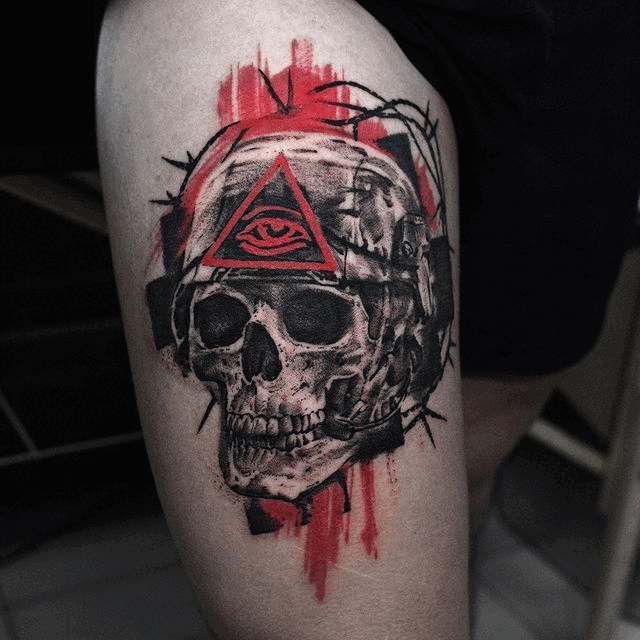 I believe it's the ability to imagine beyond and mix it with an experienced vision that makes his tattoos so distinct.
With over 20 years of tattooing, Dmitry keeps experimenting with new styles and evolving. Born in Kazakhstan, it's in New York that he does his art, specifically at the First Class Tattoos.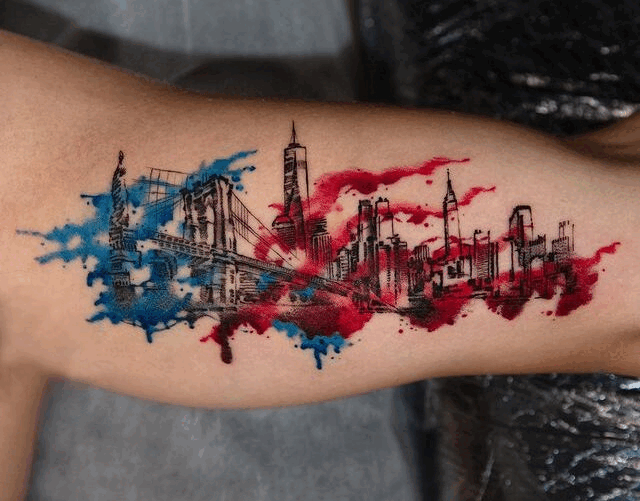 Let's get to know him a little better and how he achieves these amazing pieces.
So Dmitry, how did you decide you wanted to be a tattoo artist? And how was the process of getting started?
I started tattooing during the era of pop-punk/rock (think Linkin Park). I was 18 at the time and was fortunate to find people that were older in the craft of tattooing who were able to show me the ropes.
Being an apprentice at the time, a lot of my early years as a tattoo artist were spent tending to the shop and keeping a watchful eye open.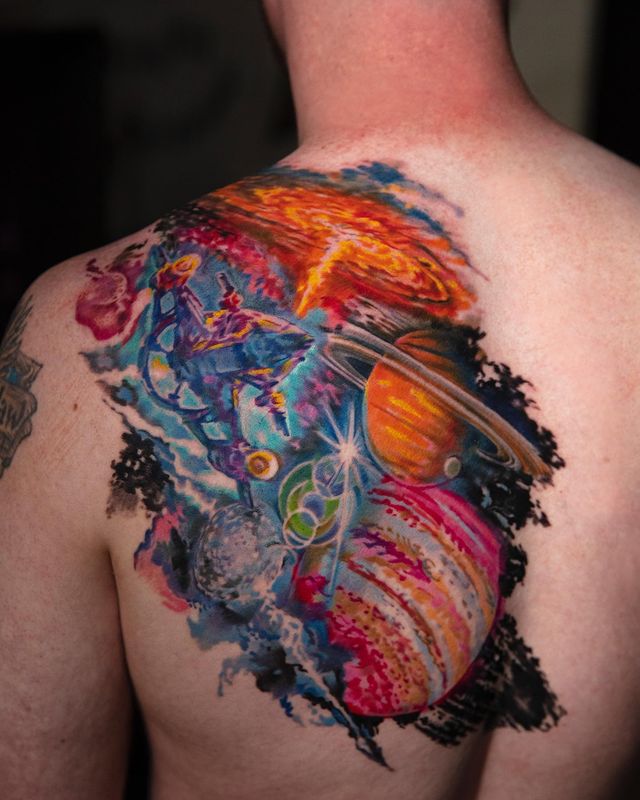 I see your career spans over 20 years. What differences have you noticed from when you first started to today?
It gets consistently harder to connect to the younger generation. I spent most of my career fine-tuning the classical styles such as American traditional and Japanese traditional.
The fundamentals were engraved in me to such a degree, that those styles are ones I find comfort in.



You do amazing Trash Polka and Watercolor tattoos. Are these your favorite styles or is there something else you prefer to work on?
I am very comfortable with Trash Polka because I have done banners for Cinema Park. This was prior to cell phones even being used as a form of technology.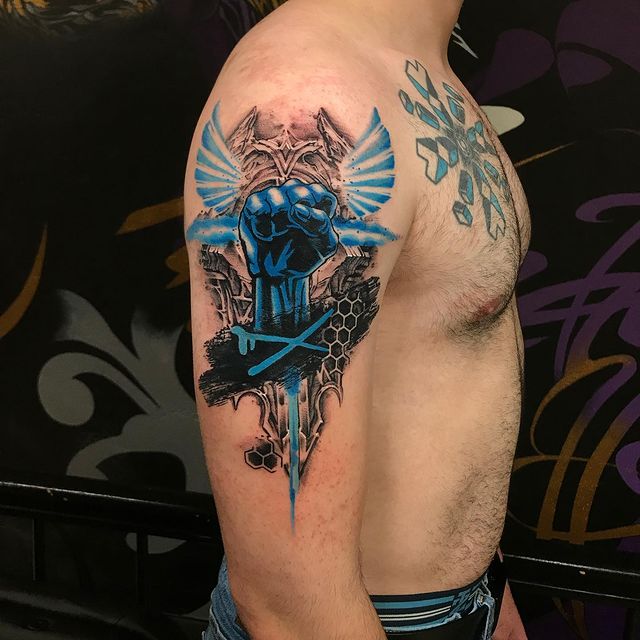 All your tattoos look pretty unique. Tell us a bit about your creative process when a potential client contacts you.
It all really depends on the client. If the client is passionate and invigorates me, shows me their drive, dreams, and ambitions, then I in turn am inspired to achieve their vision.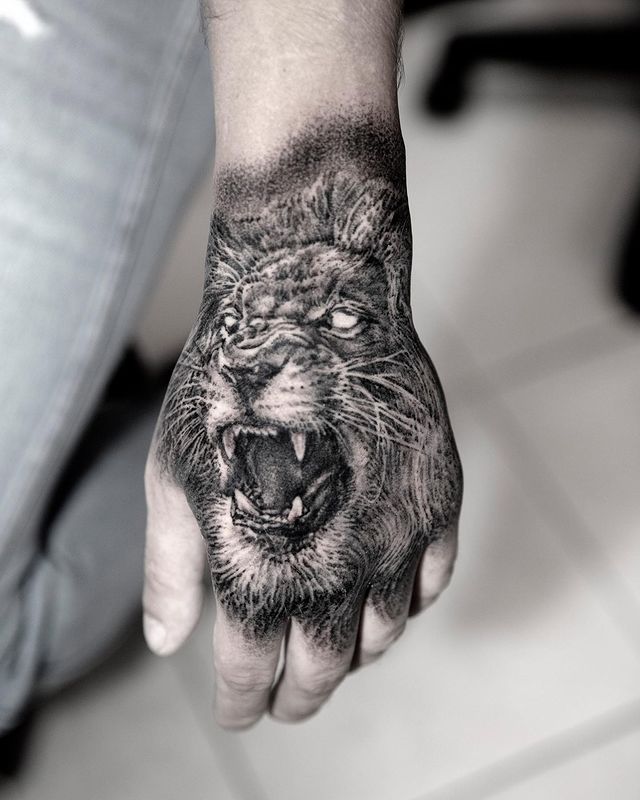 What has been your biggest challenge as a tattooist?
Everyday is a challenge honestly. Big or small tattoos are all equally important. You have to put an immense responsibility onto your shoulders every time you pick up that tattoo gun, for whats riding on your performance is both your reputation, and the clients satisfaction.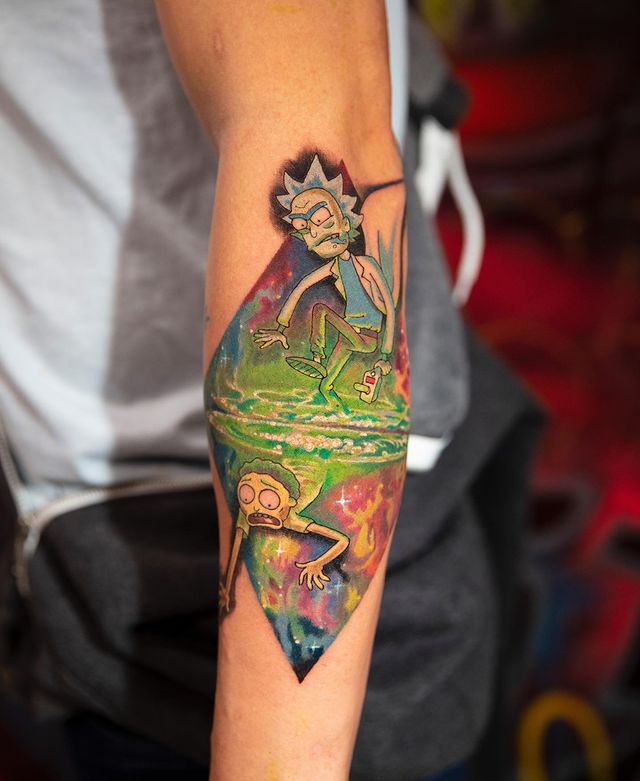 Where do you draw inspiration from?
The world of tattoos is huge. In this industry, it is so easy to gain inspiration from my fellow peers and the quality of work they produce.
It instills in me a competitive drive every time I see what I can do better.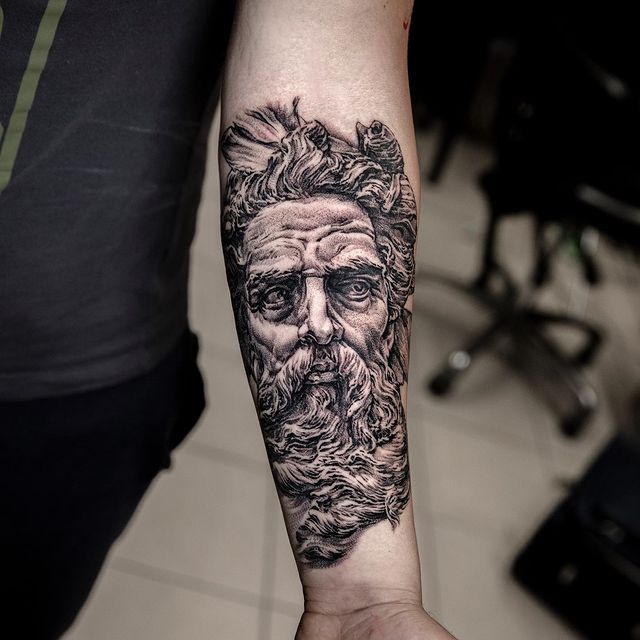 What's a funny story that happened to you with a client (or in the studio)?
I had a female client, older than me at the time, come in and ask for a traditional black panther on her whole back. She would make a point to fully undress herself every time she came in for her tattoo session.
At some point throughout our appointments, she asked me for a sexual favor. I at the time was so focused and goal driven that I looked over at the time and the amount of work that needed to be done, and politely declined.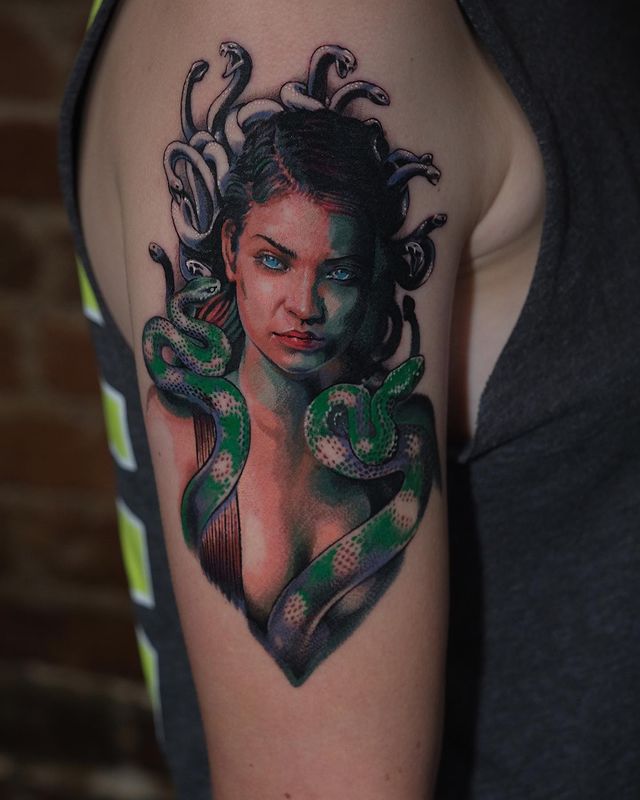 How do you see your art developing in the future?
There is always plenty of room for growth. I love the urban/graffiti art styles and have often wondered how to incorporate them with Trash Polka. This kind of pioneering however requires a lot of trial and error, as well as human canvases that have a reputation behind them. Celebrities, named men and women.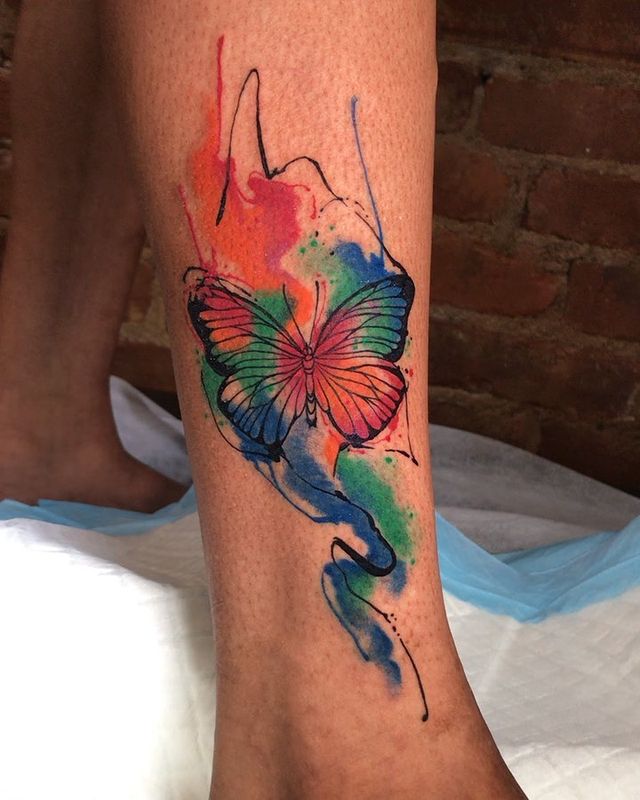 Make sure to follow Dmitry on Instagram @dmitry.nyc and show your love for his art.

Did you enjoy this interview? And who would you like to see next? Request your favorite artists via [email protected]


Related Content