A tattoo is a representation of what the bearer loves. Thus, with there being so many anime and manga fans in the world, it is not a surprise that anime tattoo designs are rising in popularity so rapidly.

Today, we cover the most interesting Anime tattoo facts that will interest everyone thinking of getting one.


There Was Once an Internet Outbreak to Anime Tattoos Because they Were Not 'Legal'
Manga UK once posted news that Anime tattoos were no longer legal.

This might come as a shock to many, but it did make the news. Okay, don't worry, there is no chance the FBI, Interpol, or the police department of your country will come banging on your door because of your Naruto tattoo, but you ought to know the story.

The anime-related e-commerce site MangaUK instantly raised attention when the news hit their forum. According to them, Major Anime Studios had worked with the law force to ban tattoos, because they were Intellectual Property violations. Also, there were gangster links to the tattoos.

They even mentioned that you needed to pay the studio some money for the licensing of the tattoo. This is because you are using their art, and the colors should also be right.

But you know what happened later? After the outbreak, people were just left speechless because the news was just an April Fool's Day Prank. Oh, God.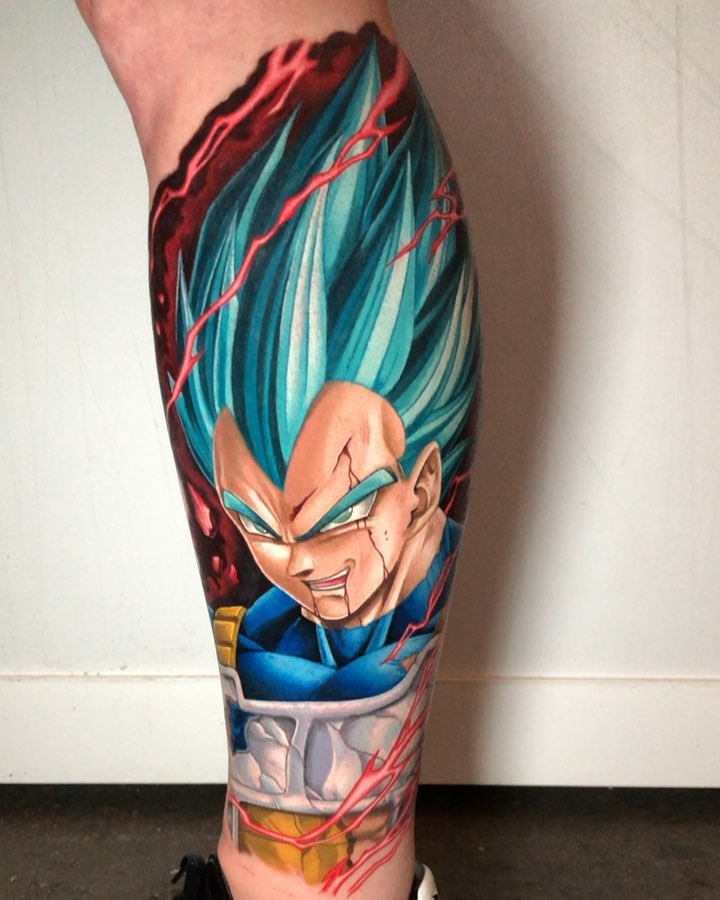 Beautiful coloured tattoo of Vegeta from Dragon Ball by Peter Hilgers


Anime Tattoos Have Gotten So Popular that Fans Have their Own Name
Are you an Otattoo?
Even if the term 'Otaku' has a broader meaning in traditional Japanese culture, in the western world, it is simply a person who loves manga or animes.

Well, of course, it is mostly Otakus that get Anime Tattoos. So, these days, many use the term "Otaku Tattoo" or simple "Otattoo" to mention them.

Remember, some might even refer to the Otaku Tattoos as 'Manga Tattoos.' However, this is mostly for the uncolored ones, which only have outlines and little to no shading. After all, it is about how the tattoos look like and your preference on how you want to refer to them.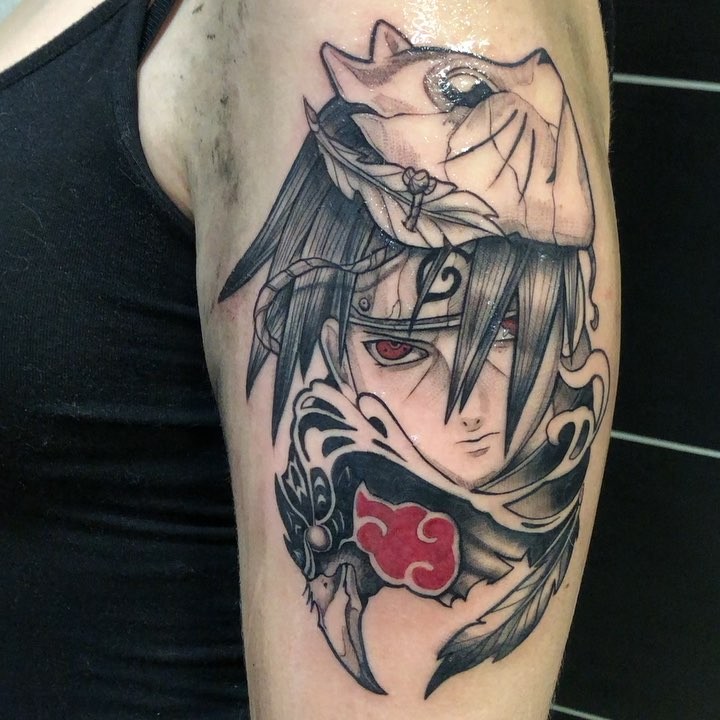 Perfect Tattoo of Itachi Uchiha from Naruto by Nikkus Nico


Celebrities Like Getting Otaku Tattoos As Well
Ariana Grande has a Chihiro tattoo
Seen 'Spirited Away' from the famous Studio Ghibli? Did it make you cry?

Well, Ariana Grande, a famous singer made headlines in 2018 when she got a Chihiro Anime Tattoo in her forearm. She said she saw herself represented in Chihiro. Recently she got yet another Anime tattoo by having an Eevee from Pokemon tattooed in black and grey style.
The main character of the movie is an easily scared and somehow confused girl who slowly becomes brave, hardworking, and responsible until the end. So, we could say Ariana's interpretation is an artistic one.

Other popular celebrity anime tattoos include Ruby Rose's Polly Esther from Samurai Pizza Cats. Additionally, she also has one of the Astro Boy. Kreyashawn, another american recording artist, has a Sailor Moon Tattoo.

Also, Rae Sremmurd rap group's Slim Jxmmi has an Akatsuki tattoo, the logo of the main villain organization of Naruto.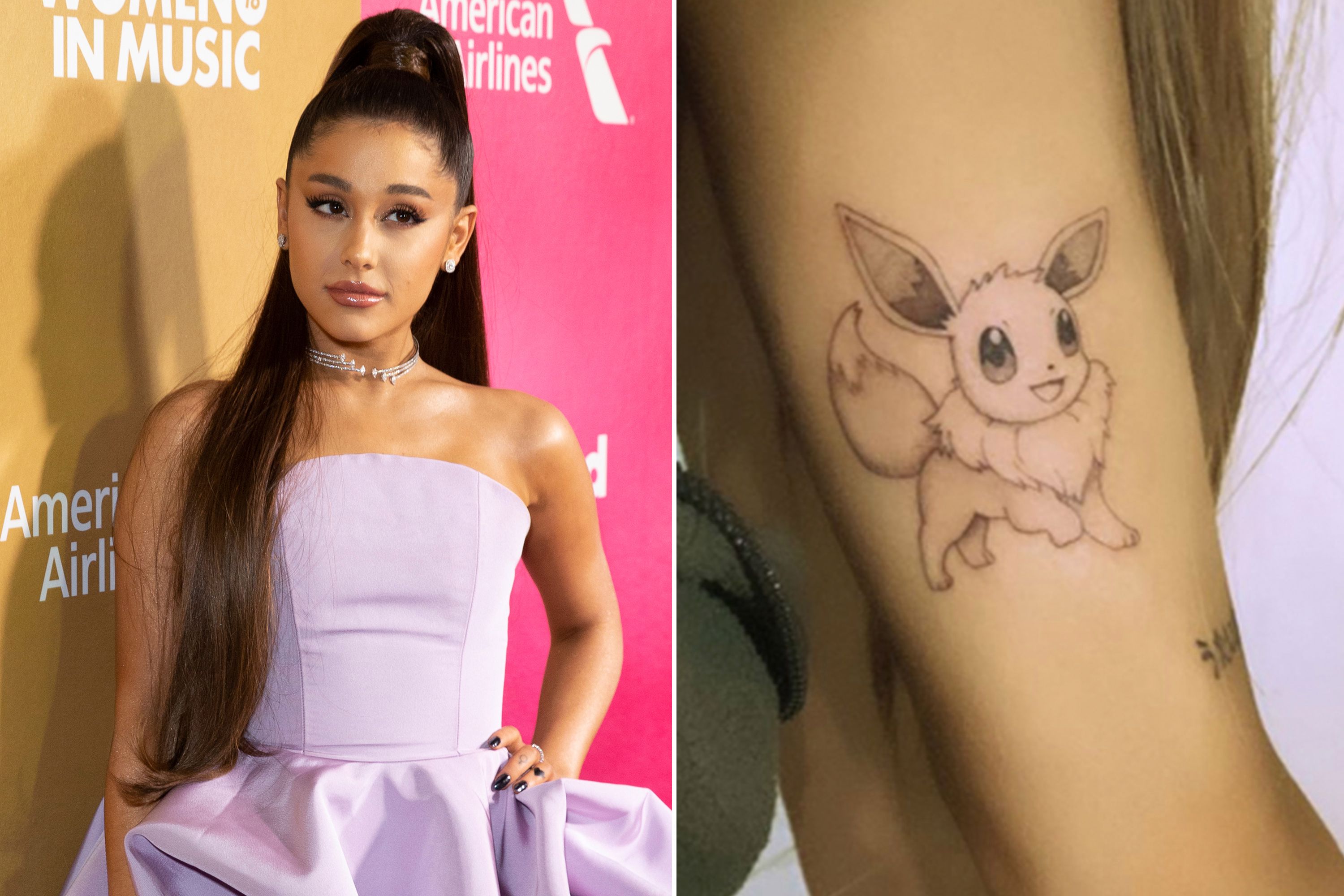 Ariana Grande and the Anime tattoo, an Eevee form Pokemon. Image by Pokemon Cross Roads
There are Tattoo Artists Specialising in Anime Tattoo
Because a great piece needs someone who understands the culture
After all, one needs to be a big anime fan to create the right anime tattoo. The thing is that only those who have watched enough anime can reflect the character in the art efficiently. This is because they know exactly what the getter wants to represent.

According to artists, the popularity of the tattoo reflects the popularity of the anime itself. So, most of their work is of Dragon Ball Z, Naruto, One Piece, Bleach, and these days, My Hero Academia Tattoos are also getting more attention. We have a lot of animes tattoo designs on our website you can check.

Also, don't worry, we have on our website some of the best anime tattoos in different parts of the world. What are the odds? You can check to see if they have their tattoo parlors in your area.


If you want to get inspired for your own "illegal" anime tattoo, check out these amazing artists.


Some of our favourite Anime artists
Country: Switzerland
Country: Brazil
Country: Brazil