If you're an Otaku, you're going to love TheShiroosh's work. Her gift is to capture the essence of your favorite anime, manga, or illustration and turn it into an inked masterpiece.
Interchanging between anime, illustrative and new school styles, she makes sure her work is unique and tailored to the client's vision.
TheShiroosh, or simply Shir, works at the Highlight Studio in Tel Aviv and every month opens new spots to interested clients. Let's get to know her a little more and how her tattoo career has been developing.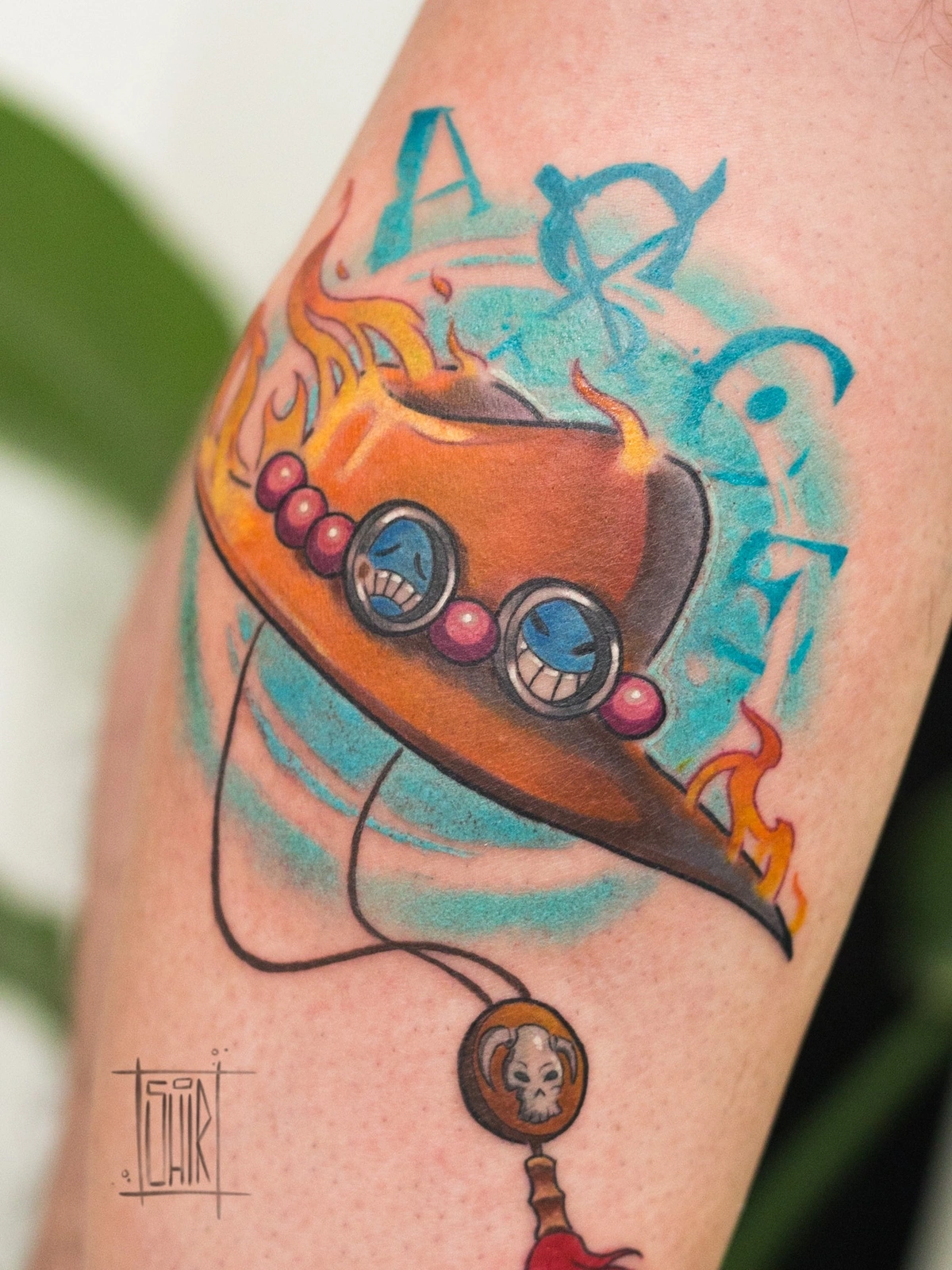 So Shir, what drew you to tattoos in the first place? And how old were you when you got your first one?
Tattoos were never in the mainstream around me growing up, and they were kinda taboo, due to religious reasons. As I grew up and became less religious, I started thinking about getting a tattoo more often. Been thinking about it for a couple of years, planning all sorts of ideas in my head until I got my first tattoo eventually at 23. It opened up a new world for me so I started exploring it. It was kinda like a new and fascinating art medium for self expression.


And can you tell us a little bit about your path to becoming an artist?
I've been drawing really ever since I can remember, it has always been a defining thing about me. As I grew up I began taking interest in learning more and broadening my knowledge, specifically digital art and illustration. Unfortunately I couldn't afford college so I just watched a lot of tutorials on YouTube and practiced. I still do, and always strive to learn new things. I think it's the most important thing in order to move forward and not freeze in place. Set your heart ablaze for your passions!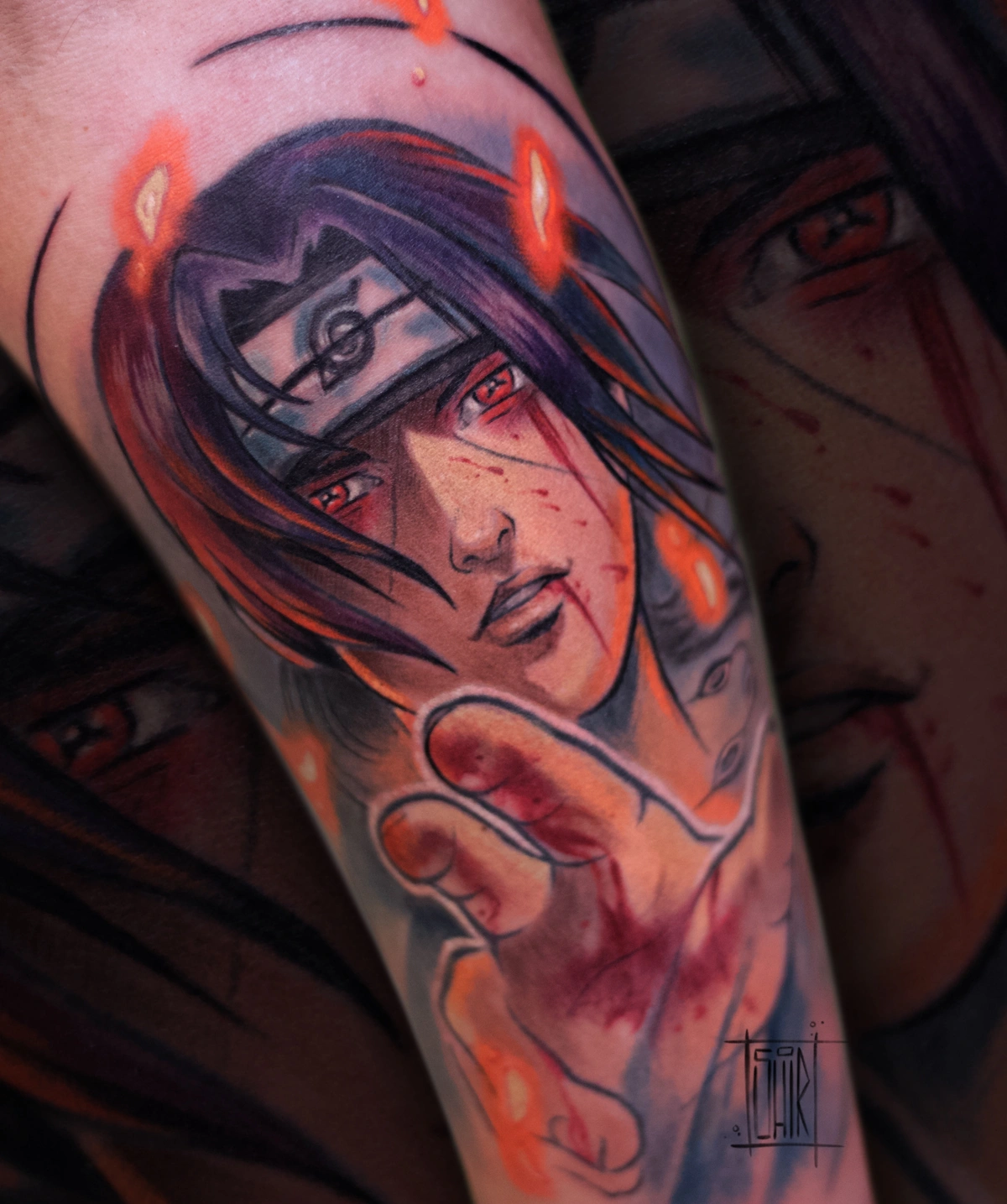 Today you have a very strong and defined style, focused mostly on anime and new school. Why these styles?
Believe it or not, when I just began my tattooing journey I focused mainly on miniature black and gray realism! However, at some point my immense love for concept art and animation drew me more towards larger colorful pieces and New-School. I feel it's a very expressive style that really fits my persona and quirky nature. Anime on the other hand, always gave me comfort growing up. I discovered it when I was about 16 and it gave me (alongside video games) the ability to escape reality and visit wonderful faraway lands. So tattooing anime for me just kinda feels really natural, feels like home. Plus - you know, epic colorful visuals!


What would you say is for you the hardest part of being a tattooist?
It's probably the physical toll and overall stress. I never had the strongest physique, but now since I often work long hours, hunched over without breaks (and sometimes little sleep), it makes it kinda worse. I also tend to judge myself pretty harshly, having really high expectations that are sometimes unreal. I think most artists could relate…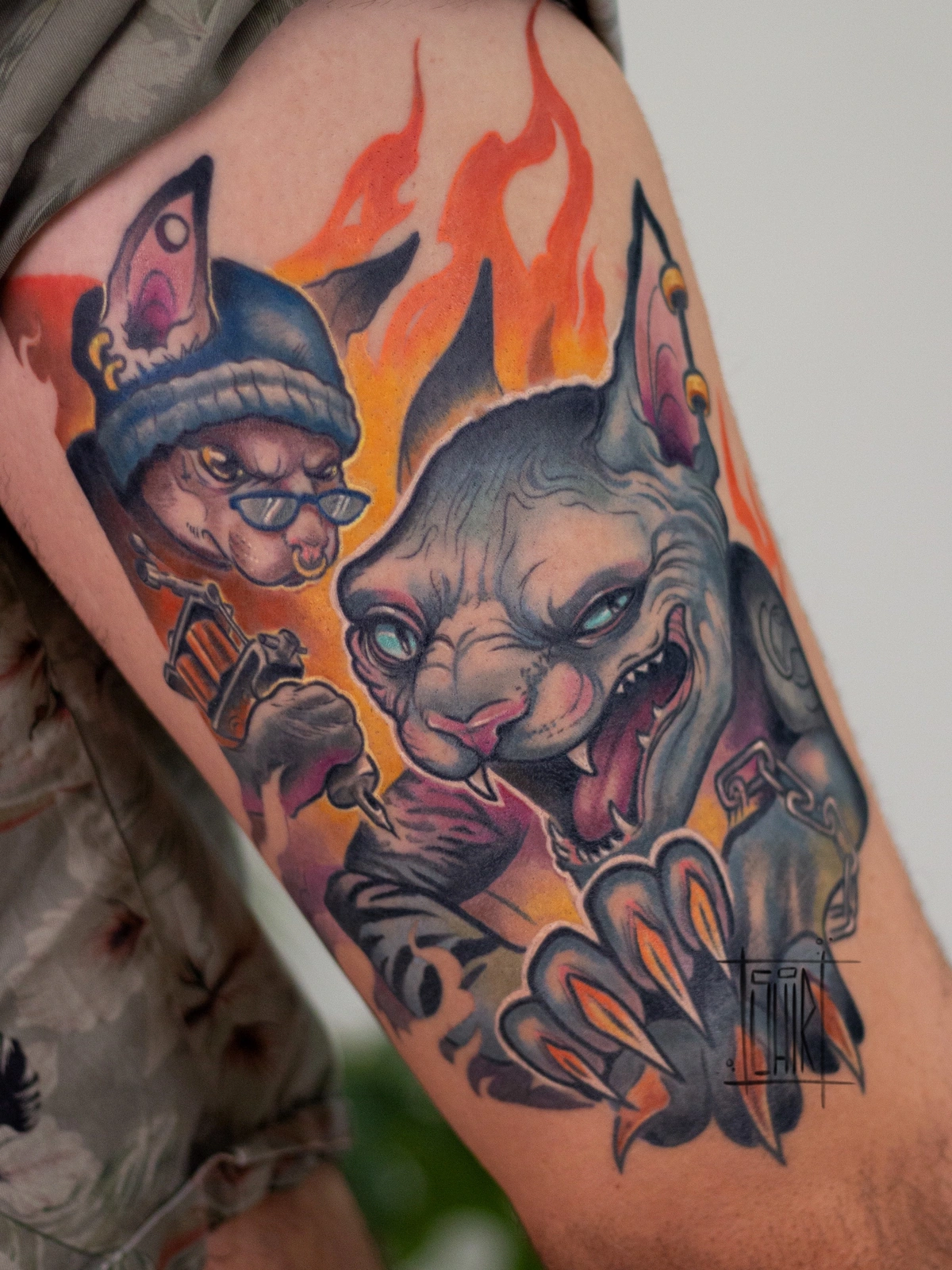 Did you ever have a tattoo project that went wrong? And how did you deal with it?
I once tattooed a guy who came in for his first tattoo, and within the first 1 minute of work he started sweating profusely and nearly fell off the chair. It was the first time a client passed out on me, and it was really intense. Everyone present helped and he was alright after about 30 minutes. Insisted on finishing the tattoo and sat for 7 hours straight (!) for a large shoulder blade piece. Absolute KING!


How do you see your art developing in the future?
I honestly don't know, but I'm very open minded and kinda going with my flow and what feels right in my gut. I love B&G illustrated work as well, but for now my heart is with colorful vibrant work, and I'm putting all of my efforts at learning and improving my craft and skills.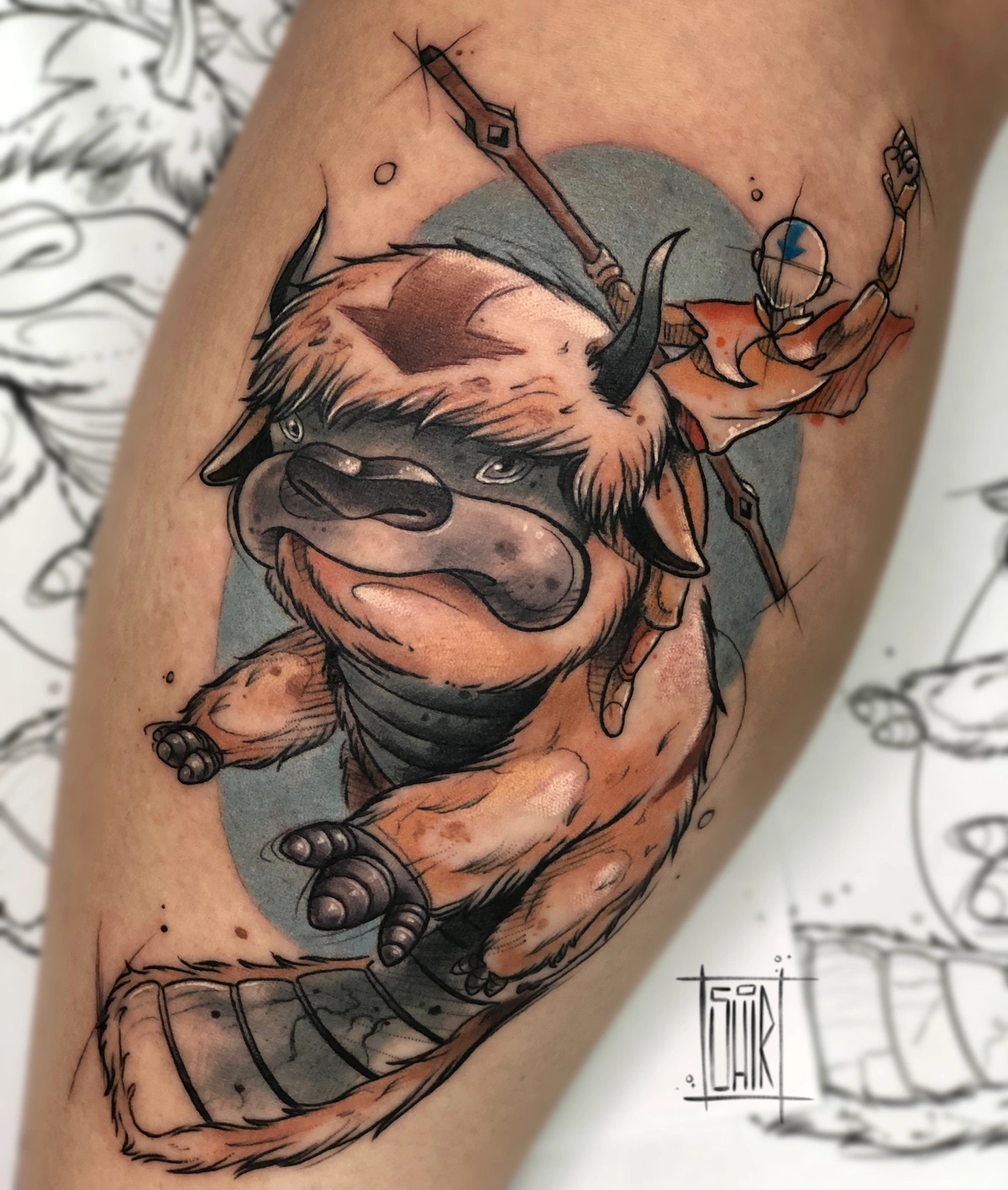 Do you have any ongoing / future projects you'd like the readers to know about?
I have a lot of plans for exciting things such as tattoo collaborations with other artists, travels to different countries and of course some merch such as shirts, prints and stickers. Currently the best way to keep track and receive updates about what I'm up to is to follow me on Instagram.


If you could say something to all your potential / future clients, what would it be?
I've come to learn that positive energy goes a long way. What goes around comes around.
Trust yourselves, trust your tattoo artist, and come in with an open mind and an open heart.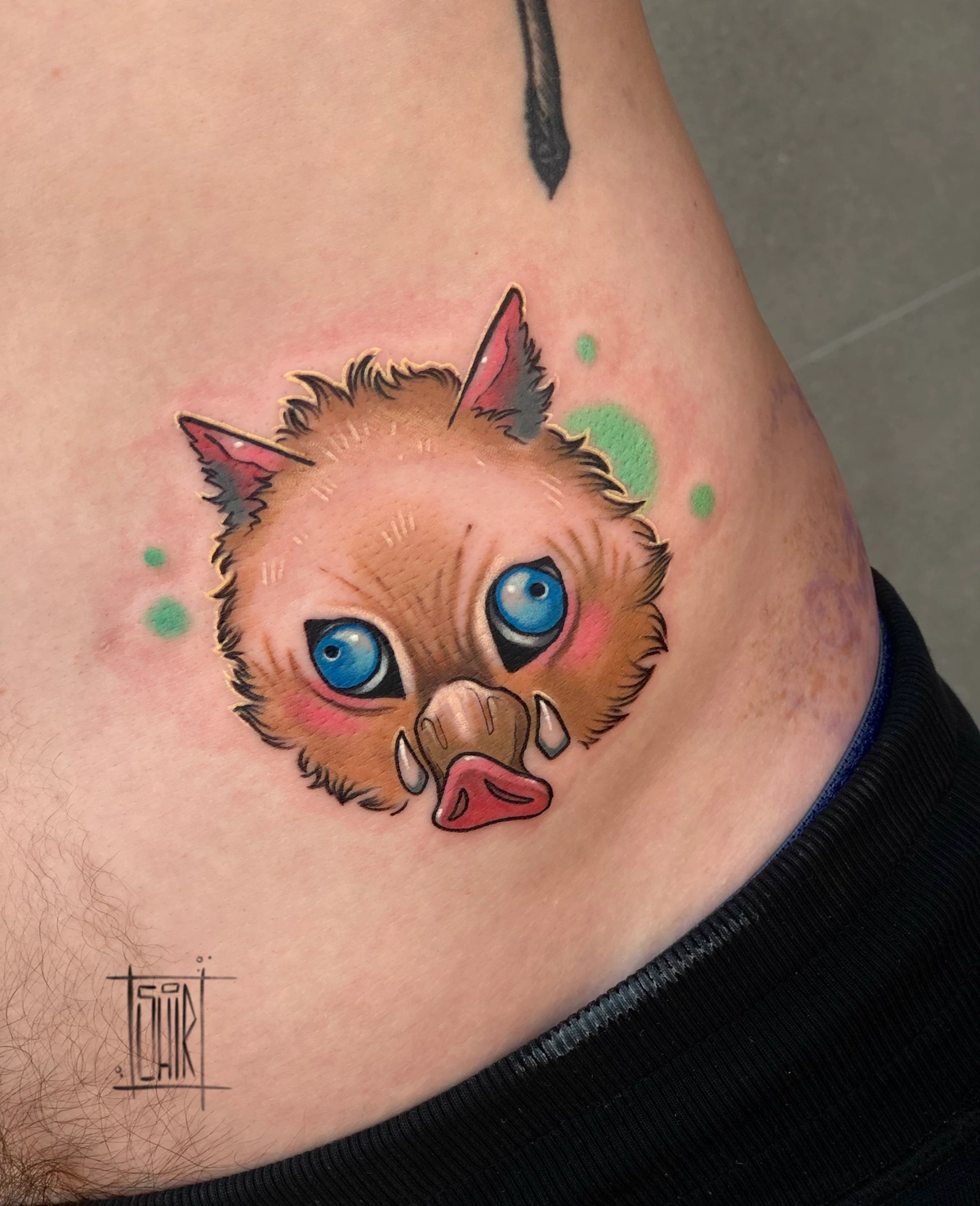 ----------------------
Make sure to follow Shir on Instagram @theshiroosh and show your love for her art.

Did you enjoy this interview? And who would you like to see next? Request your favorite artists via [email protected]


Related Content