Most online guides will just tell you to ask around or check instagram...that's not enough.
For this reason, we've created the most complete guide to help you find and contact a tattooist. In this article, you'll learn:
Websites you can use to find artists in your country
Examples of hashtags to conduct an instagram search
How to adjust your search according to your individual budget and needs
Several golden tips
So, here are the 3 elements that will help you filter and find your ideal tattooist.


1. Location
Don't think only about where you are, but also where you're willing to go to get your ink.
Location matters because if you want the best version of your tattoo, you shouldn't settle for the parlour next door. They might be great, they might have thousands of followers on instagram. But if they're not experts on the type of tattoo you're looking for, you should keep searching. Imagine asking a DJ to perform at a Jazz club, or asking a Jazz musician to mix tapes at a nightclub. Both can be great, but in their own context.
So the first thing you should do is check tattoo artists and studios near you.


Tips to find tattoo artist by location:
If you have no idea what you want and need inspiration
Go to instagram and search by hashtags. An example of a hashtag is #tattoo+location, such as #tattooitalia. This is also works if you want to find artists specialised in a certain theme. For instance, if you want a Pokemon tattoo and want to catch the very best, you should search inside hashtags such as #pokemontattoo.
If you know what you want and need to explore artists near you
Go to TattoosWizard.com and apply a location filter to your city. If you already know what style you want, make sure to include it as well. You can now filter by followers or search randomly. You can now see different samples of their work and eventually click on your preferred profile to check out more about them. If you find an artist you like, click the link to their instagram and contact them via their preferred method (DM or email).
If your desired work doesn't require much specialization
Open google maps, select your area and use the search finder. You can use keywords such as "tattoo shops", "tattoo parlour" or even "tattooist". Different searches will provide different results, but using this three keywords will give you almost all of shops physically near you.
Other websites allow you to search for artists by location. If you are in the USA, Tattoodo.com is website with the most artists. If you're in Brazil it's Tattoo2me.com. If you're in France, it's Tattoome.com. If you're in Germany it's Ink4you.de. If you're in Italy it's Starofservice.it. For everywhere else, you got TattoosWizard.com
Golden tips
If you fancy a tattooist in particular, you should follow his/her on instagram and keep an eye on their tours. Big artists travel around quite often and accept anticipated bookings. Even if they don't visit your country, it might be possible to meet somewhere in the middle, especially if either you or the artist knows a parlour in the city where you can get the job done, and you tattoo justifies the travel.
Competitions, fairs, gatherings and events might also be a great place to get to know artists and check their portfolios. You can check out the next events in your country here.
If the inspiration for your next project came from someone you know (or from a work you saw online), ask them who the artist was and if they are satisfied with the work. It might do wonders.


2. Content
Maybe you already know what you want to tattoo. Maybe you don't. If you don't know yet, you will need inspiration. Databases such as Instagram are generally what comes to mind first but it ins't always the best option due to the poor quality of results.
Check these sites instead to find inspiration:
Pinterest: Here you can find examples of almost anything. Just click on the search bar and type "tattoo" + "whatever you want". Some examples are: "tattoo ship" "tattoo snake blackwork", "medusa arm tattoo" or even "cute alpaca tattoos". Pinterest is all about visual searches. Meaning that once you find what you're looking for it will show more examples likes the one you're viewing. It also has a feature (with the symbol of a magnifying glass) that allows you to instantly find "Visually similar results". You can use it to find more samples of what you're looking for and, if you're lucky, the link to the artist's website or instagram.
Reddit: The best way to know what type of tattoos are currently trending is by following the right subreddits. Some examples are /r/ Tattoos, TattooDesigns, best_tattoos or even the NSFW "Hotchickswithtattoos", if you're in the mood for it. If you want to know which tattoos get the most love try sorting by Top and All time or Last year inside popular subs.
Tumblr: It's the place to find the full puzzle and not just pieces. Here you can navigate through blogs and check personal stories, tattoos and opinions.
Google images: It has a feature that allows you to upload a picture (or URLs) to find exactly the sam, as well as similar, content on the web. If you have a drawing or an image of what you want you might find website of artists who do similar work by uploading it on google images.
By the way, if you're interested in getting familiar with the different styles and knowing where they originate from, check out this guide about styles.
Maybe you're looking for a particular style. Like a realistic portrait, or a sleeve in geometric blackwork. Or even a full full back in Irezumi style. If that's the case, the artist you choose might be more important than the design itself. Because the best tattoo artists specialize in a unique style. Here are some examples of what specialization means:
City: Barcelona, Spain
Style: Neotraditional
Style: Dotwork and fineline
Styles: Watercolor and Anime



So if you're locked on a style, filter it alongside your city in Wizard and start exploring.
Some artists don't even allow you to choose the tattoo design: you just know their style and you have to trust them.
As you keep narrowing and filtering artists, you'll eventually find the few who work in locations you can reach and who can deliver the style you're looking for. Now it's time to move on.
If it's a simple design
You can feel safe dropping by and asking the artist to draw it in the moment and working from there.
If it's something more complex
You'll be better off contacting them beforehand and making sure they can deliver exactly what you want. An artist who can create mesmerizing realistic animals might not feel so comfortable with portraits of humans.
Send them a DM on Instagram, email or fill the survey on their website. If a tattooist tells you he can't do what you're asking, thank them. It's better to receive an honest answer than ending up with something you might regret. And never be afraid to ask them for recommendations of other artist.


Golden tips
Studios don't put ink on your skin. Tattooists do. So search for a tattooist that fits what you're looking for, not for the studio with the best reputation in your city.
Take your time. Rush is the enemy of perfection. Anyone can draw on your skin, but if you do your due search it's more likely that you'll end up with something can feel proud of.
Check previous works. Portfolios are all over the internet and most parlors will even have a physical portfolio you can check once you step in. And there's always flash walls. It's hard to get it wrong with a flash wall.
Check the reviews. They are everywhere: Yelp, Tripadvisor, Google maps, Facebook….you name it. Just google the name of the artist + review and you shall find. But don't trust them too much. You never know what's behind the review - might have been bought, might be fake, might be made by the competition, might be from the only unsatisfied client in hundreds. The keyword here is consistency.


3. Budget
The general rule of thumb is: The more popular the artist is, the more expensive s/he will be. You can have a notion of how popular the artist is just by looking at their instagram following. If an artist has 500k followers, the hourly rate will surely not be the same as one who has 600 followers.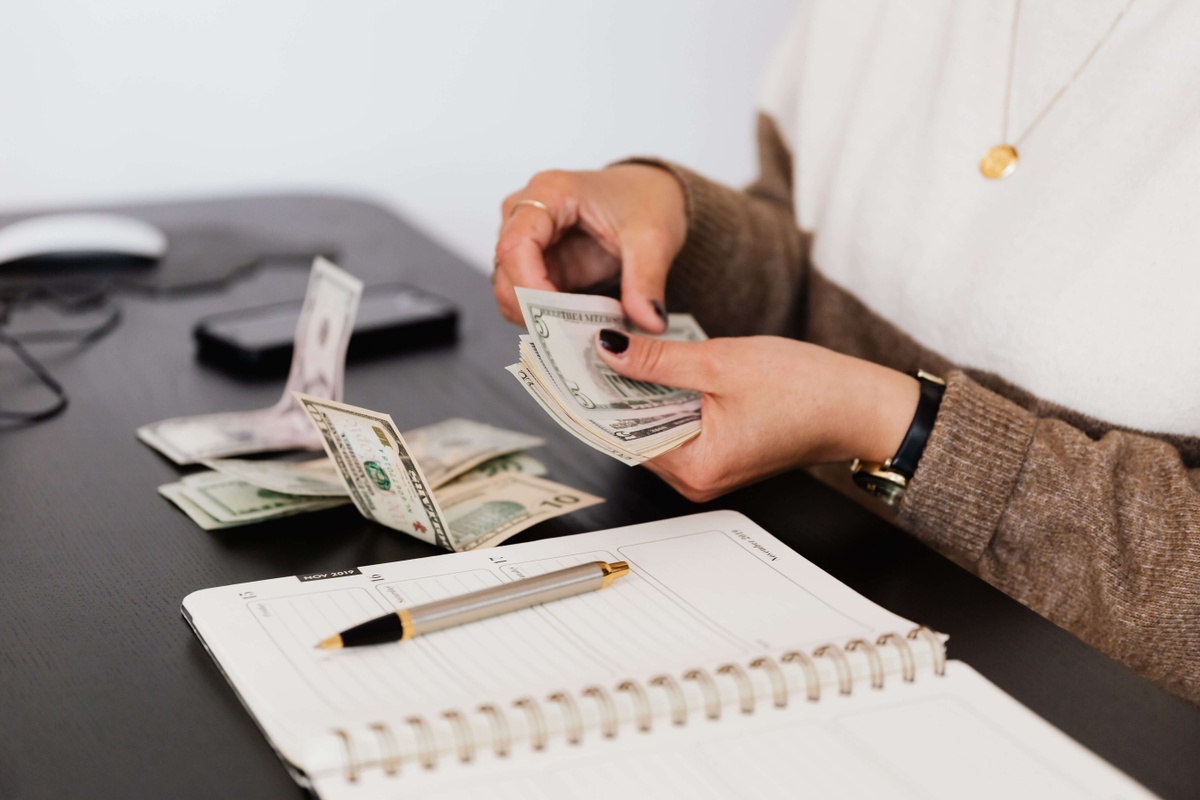 Photo by Karolina Grabowska from Pexels
The average rate tattoo artists charge per hour can range anywhere from 50€ to 280€ in Europe, with the average in the USA being around $80.
You can check the average cost per hour in the most popular cities here. The most expensive countries to put ink are the USA, Japan, New Zealand, China and the Nordics. If you're in Ukraine you can probably get your ink done for around 22€ per hour while in San Francisco you'll pay on average 250€ per hour. Still, in every city you'll find a wide range of prices (and quality).
Artists don't generally make their rates public, so you'll have to ask them or negotiate a price for the full piece.
Anyway, keep in mind that money is not the only consideration. Good artists don't work for dirt cheap prices. Also, sterilizing and keeping the salon clean every day takes money. And remember: 'cheap' and 'affordable' are not the same things.


Golden tips
If your budget is not so big, start by checking out new artists (or not so popular ones) in your area. Generally, new artists and apprentices can do great work for a cheaper rate.
You can check here how many parlours per citizen exist on mosts major cities. Depending on where you are, it might compensate to travel in order to increase the amount of offer available and reduce the rate per hour. For instance, if you're in Madrid you can almost half the price by traveling to Rome or to Lisbon. And if you in Cairo you can exponentially increase the offer by visiting Athens.
Also, depending on what you want (and which body part), you might prefer to invest more or less. A butt tattoo will probably get less exposure than one on the forearm, so just the budget according to your goals.
If a tattoo salon looks dirty, get out. There is no other way around it. The needles need to be sterilized in order to avoid diseases. You can always ask if that's the case and, if yes, perfect, and if not, they owe you a huge apology.
Laser tattoo removal is generally more expensive and more painful than the tattoo itself. So invest wisely and avoid costs in the long run.
Always remember
Choosing the right tattoo artist can save you a lot of trouble: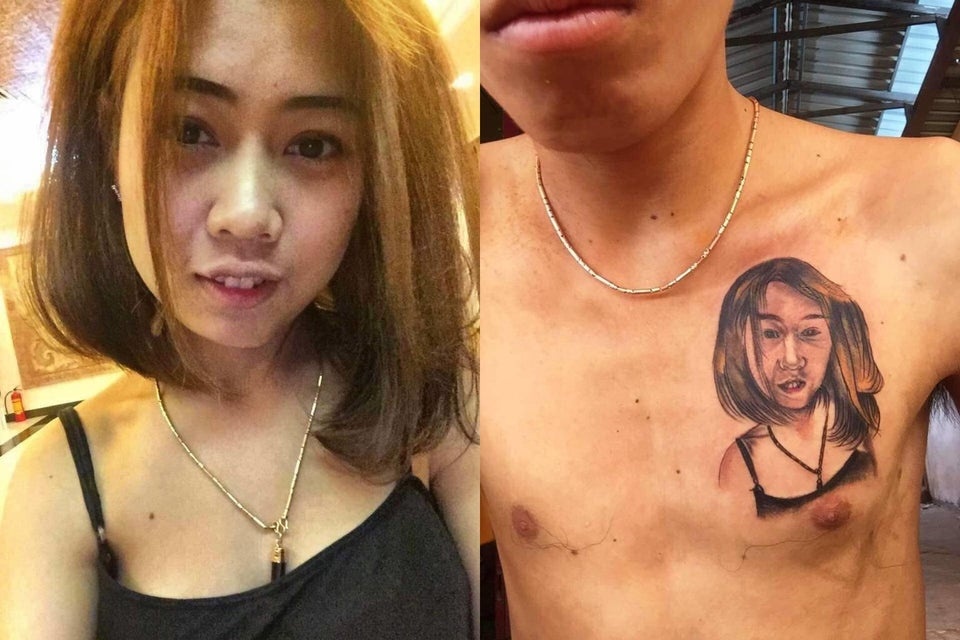 So choose wisely and consider spending an extra buck to guarantee you work with someone you can trust.