So you want a tattoo...
Anything that you are doing in life for the first time is a moment to remember! It is the same as your first tattoo. Just think of the time when you had the first time a professional deal with your nails or hair. Getting a tattoo is just like that, but it is a thousand times more important because the tattoo is there forever. It is relatively impossible for the tattoo to be eradicated so easily.
There is an understandable reason why one ought to exercise great care before getting a tattoo on your body. This is an essential occasion because the art that you are going to display on your natural body will stay for several years. Given such significance, you must give it a serious thought.
If you are planning to get a tattoo on your body, there are some things you should be mindful about. What are some of those? That's what we will be talking about in this blog.
Do it, but first, consider this!


Decide the Design with Great Care
The design of the tattoo is fundamental. Therefore, you should give a proper thought. Before finalizing what kind of design you will go for, it's great to think through and pick the most appropriate design. Remember that a lovely design will give you immense pleasure forever, but if you choose a person's name, you might regret this decision.
It's not that you don't have any choice after you have got a wrong design tattoo, but the process of tattoo removal is both costly and painful. Instead of having to go for a 'cover-up' tattoo afterwards, you better make the right decision now.
To avoid such an embarrassing situation in future, you are advised to think through in advance and make the right choice. It's better to spend time now picking the best design tattoo instead of embarrassing yourself with the wrong choice for the next many years to come.


Ensure Your Own Safety before Everything
While tattooing yourself, you must take adequate measures for your protection and safety. Different states have different necessities. For instance, some states require that the tattoo artist will have proper license and appropriate certifications. In contrast, the condition in individual states is only restricted to the permission of the shop from their local fitness and health department. Moreover, some cities may impose an additional requirement on the tattooing professional along with the state requirements.
Aside from ascertaining whether the shop stands in compliance with the relevant laws, you also have to ensure that the shop itself has all the right facilities itself. Look around the shop and see if they have a sparkling clean floor full of non-porous area. Make sure that the place has quality sanitation where the artist unpacks new and single-use needles in front of your eyes and then readies the ink which was not used previously.
It is essential to ensure your safety because a tattoo is essentially an open wound which might get triggered, leading to further health hazards for you which is the last thing you'd want.
If you notice that the shop has a porous and rock-like floor (or marble, for that matter), run fast and run far. You do not want to get a tattoo from such a place.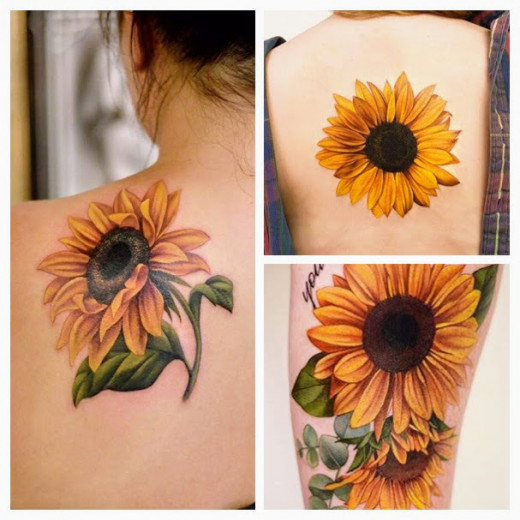 Be Fully Ready on the Day of Appointment
We know getting a tattoo could be exciting as well as nerve-wrenching prospect. That doesn't mean you should be negligent towards your fitness.
To end up with the best results, you should come fully prepared, and this includes a sound mind. The day you have an appointment on, make sure you have a sound night's sleep before that. Also, keep yourself mentally active and prepared for the tattooing.
When you have a tattoo to get, your mind might play games with you, preventing you from getting good sleep and making you even more nervous. The strength only comes when you fight back.
Also, remember that an appointment at the tattoo artist isn't a leave from a healthy diet. You should enjoy a good meal a day before and also keep your favorite snacks and drinks with you when you are on your way to getting the tattoo. The low blood sugar is that last thing you'd want during the process!


Mind-Body Placement
The only thing equally crucial as the design of the tattoo is the part of the body you want to place it. The tattoo is going to be with you for the rest of your life. Remember that.
Therefore, you should pick the body part very carefully as it is going to impact your personality for the lifetime.
In sum
On average, tattoos last longer than marriages. So keep in mind the tips above so you can get yourself a perfect tattoo with the ideal placement.